Google quietly takes gag off Mississippi AG after wrecking ads probe
Drugs bust docs remain sealed, though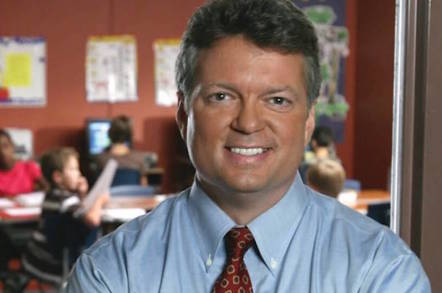 Google has, without fanfare, dropped its legal action that muzzled an investigation into the ad giant's conduct by the State of Mississippi.
The state's elected attorney general, Democrat Jim Hood, has taken on Wall Street, the tobacco industry and the KKK, but even he must have been surprised by Google's 44-page restraining order [PDF] in response to a wide-ranging 79-page subpoena [PDF] he filed against the corporation in 2014.
In March 2015, Google got its wish when a Mississippi district judge slapped a banning order on Hood, preventing an investigation into the California giant. Then in April this year, a US appeals court ruled that the lower court was wrong to grant that injunction. However, ten days later, after facing intense pressure, Hood withdrew his subpoena.
And now, on Wednesday this week, Google has withdrawn its attempt [PDF] to gag Hood, noting that the attorney general and Google will in future "endeavor to collaborate in addressing the harmful consequences of unlawful and/or dangerous online content."
The subpoena into Google's business practices focussed on whether the company was abiding by the terms of a 2012 non-prosecution agreement it signed with the US government's Food and Drug Administration and Rhode Island State after a multi-agency sting operation.
Google agreed to forfeit $500m as part of that deal, which raised eyebrows for several reasons – one being that $230m of the forfeiture found its way to Rhode Island.
According to the US Department of Justice, Google helped online Canadian pharmacies advertise medication to people in US, "resulting in the unlawful importation of controlled and non-controlled prescription drugs into the United States." The Feds added:
Google was aware that US consumers were making online purchases of prescription drugs from these Canadian online pharmacies, and that many of the pharmacies distributed prescription drugs, including controlled prescription drugs, based on an online consultation rather than a valid prescription from a treating medical practitioner. Google was also on notice that many pharmacies accepting an online consultation rather than a prescription charged a premium for doing so because individuals seeking to obtain prescription drugs without a valid prescription were willing to pay higher prices for the drugs.
In settling with the US government, Google admitted it provided lines of credit to the pharmacies. Related to this investigation, Hood and Mississippi wanted specifics on human-trafficking advertising and advertiser fraud.
Google responded slapping an injunction on the attorney general, which shut down his probe. Hood then faced another surprise: Mississippi House members attempted to crush his ability to investigate major corporations, restricting the filing of any lawsuit from which the improvised American state could receive more than $250,000 in damages.
A democratic state representative described it as "the most rancid, politically motivated bill I've seen before this legislature," and it ultimately failed to pass.
Hood, who had promised to step down as attorney general, changed his mind and is running again.
"In my 10 years as attorney general, I have dealt with a lot of large corporate wrongdoers. I must say that yours is the first I have encountered to have no corporate conscience for the safety of its customers, the viability of its fellow corporations, or the negative economic impact on the nation which has allowed your company to flourish," Hood said in 2014.
His Google probe would have opened up the archives of the online drug ad case in Rhode Island, which have never been seen. They remain sealed. ®
Sponsored: Minds Mastering Machines - Call for papers now open