You've got petabytes of unused storage, says Formation. Er, do we?
Get to use virtual server storage you never knew you had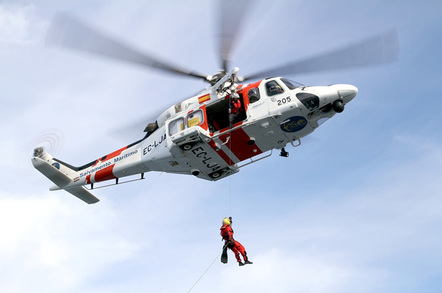 Formation Data Systems says there is stranded storage capacity in virtual server environments., The firm says it can locate this in servers and storage across a data centre, pool it, and provision it as a flexible shared storage pool, giving extra storage capacity with no extra hardware purchase.
How much? Oh, terabytes or even petabytes.
Really? Yes, really – so it says.
It provides the FormationOne Dynamic Storage Platform which is a software-defined storage product. The product has quality of service, dynamic tiering (flash and disk), data duplication, journalling, and continuous data protection.
FormationOne features a distributed architecture and it runs on industry standard x86 compute nodes and consolidates workloads across block, file and object data types. The product is claimed to be hyper-scale and fault-tolerant.
It provides workload consolidation across block, file, object and big data use cases, and includes TimeLine journaled data protection, with real-time recovery and integrated snaps and clones. FireBreak analytics, deliver real time anomaly detection and reporting.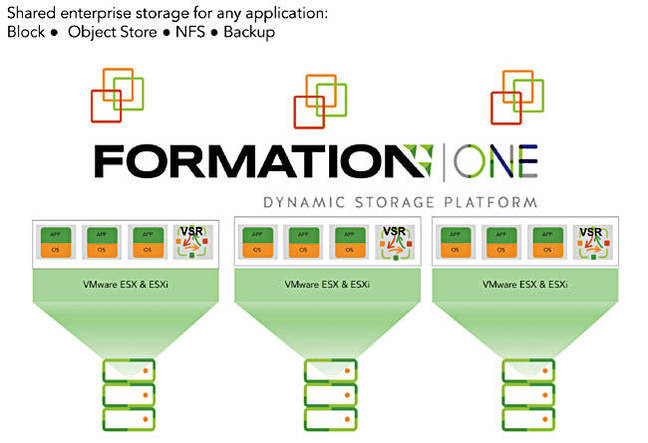 Virtual Storage Recapture (VSR) is the feature it has developed to locate and use stranded storage. VSR runs as a VM to create new storage from existing unused storage devices in hypervisors, extra capacity in VM-attached arrays and extra capacity on hyper-converged systems.
With it "customers can now provision unused capacity across any VM environment including Hyperconverged environments." This discovered storage can be used for backup, archive, file and object storage, and presented as iSCSI, NFS or object storage.
We're told FormationOne can discover and use the disk and connected storage array resources in all of the physical hosts across virtual server farms. Customers can create new pools of storage resource from this unused storage and manage it as part of a FormationOne system, in addition to the capacity within the VM hosts, arrays or appliances.
Formation Data Systems' chairman and CEO is Mark Lewis and he started out in DEC storage engineering 32 years ago, spending time at Compaq, then EMC, EMC Ventures, Riverbed's board, and Silver Lake as a senior advisor before founding Formation in 2013, where he is chairman and CEO. His co-founder was Andy Jenks, who was then an executive-in-residence at both Khosla Ventures and EMC Ventures. Jenks is currently a partner at Drive Capital.
Formation was founded in 2013 and has accumulated $27.4m in two funding rounds, according to Crunchbase.
Lewis' canned quote says: "Customers with large VM deployments end up with potentially petabytes of capacity that essentially goes to waste, this new FormationOne VSR capability allows customers to maximize their hardware investments and fully utilize this stranded investment."
Comment
It seems odd that no other company and no analyst has revealed that virtual server farms could have terabytes to petabytes of hidden and stranded capacity. But the press release is dated June, not April 1st, and ESG Practice Director and senior analyst Mark Peters is on board with a supporting quote: "Software-defined storage is a great example of a rare-but-real paradigm market shift, and Formation Data Systems is one vendor helping to spearhead the shift."
So we can safely assume it's not a hoax.
The FormationOne product is available and you can check out details at formationds.com. ®
Sponsored: Minds Mastering Machines - Call for papers now open