Brocade tunes up Workflow Composer for network automation
Management tools will script out admin jobs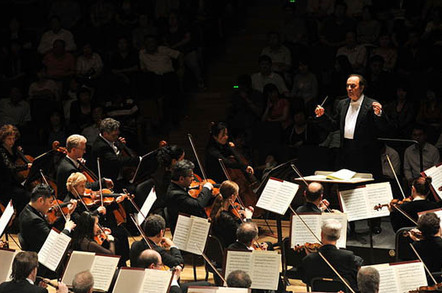 Brocade has unveiled a set of network automation tools it claims will allow admins to script out provisioning and management tasks.
Designed for large enterprises and cloud service providers, the Workflow Composer package is a server-based network management system that allows administrators to set scripts for performing common networking tasks and provisioning new network deployments.
Based on the recently-acquired StackStorm platform, Brocade says that Workflow Composer can automate basic networking tasks including provisioning, validation, troubleshooting, and remediation. The servers will sport API integration with AWS, Azure and Slack, and Brocade says it is making many of the platform's other components open source and available on GitHub.
Patrick LaPorte, director of marketing for network automation, said that Brocade's aim was to model the platform on systems used internally by cloud providers such as Google and Amazon to keep network management and diagnostics automated and managed on pace with other IT elements.
"At the end of the day you are only as agile as your least agile component," he told The Reg.
"And most of us have known for a while that component is the network."
One scenario LaPorte floated was handling network appliance outages. He said that a company could set rules that are triggered when certain events, such as a switch crashing, occur.
The rules, in turn, would tell the automation system to perform a troubleshooting script, attempt to diagnose and restart the switch, log the various activities and, in the meantime, connect with Slack or a notification system that will send an alert to a network administrator.
"All the attempts to remediate and troubleshoot are done programmatically, and it is done in seconds or minutes rather than hours," LaPorte said.
"These 2am calls turn into 10am followups."
Don't expect to see the Workflow Composer dashing into the market any time soon, however. Brocade is still a ways from having the full bundle ready. Currently, the kit is only available on a trial basis, and no pricing has been posted. The first full release is not due out until August. ®
Sponsored: Minds Mastering Machines - Call for papers now open