BBC's Britflix likely dead before the ink has even dried on the news
Thank goodness the internet's where the fail whale lives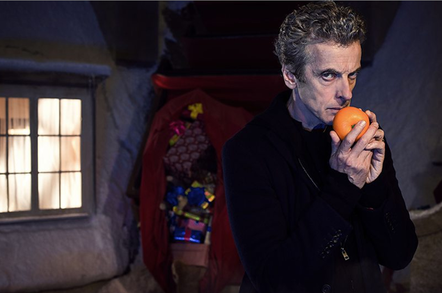 Analysis Anyone hearing this week that Britain's BBC is set to launch against Netflix with a service touted as "BritFlix" will almost certainly get the wrong idea and believe it is actually going to happen. The move is being touted merely because the recent government review of the BBC encouraged the ancient British public broadcasters to produce a Subscription Video on Demand (SVoD) service.
But we have to remember that the BBC is exceptionally sensitive about the nature of its funding, to such an extent that it has resisted offering an international SVoD service even to people outside the UK. It has, as part of its Royal Charter, the requirement to offer British residents an advertising free, appropriate TV service, for the price of an annual TV licence.
And it is this which makes it almost allergic to charging anyone for anything, even to people outside the country. It has recently killed off its Global iPlayer, and then almost simultaneously said it would launch a paid OTT TV service in the US. We believe this recent statement is really about that US service, with the possibility of it moving to other countries later.
The constant vacillation is easily understandable. If the BBC makes too much money from outside the licence fee, it will get less public money voted to it in its next review, making it a zero sum game. Its senior managers interpret this as "it's better not to rock the boat".
The man who conducted the government review of the BBC's funding for the next 11 years, Culture secretary John Whittingdale, would love to hear that the BBC has managed to get an SVoD service off the ground, because then he could insist on cuts. The BBC's income is around $7.75bn with $5.7bn collected from householders and $1.57bn from the BBC's commercial businesses plus a few government grants and some DVD and DVD rental and royalties collections from overseas broadcasts and online services.
About $1.2bn in total comes from outside of the UK, but that's mostly through BBC Worldwide re-licensing programmes. It does not want to risk that $5.7bn by inflating the $1.2bn.
The biggest change that came out of the official government review was that people who only view the BBC online, but who live in the UK, will now be obliged to pay for a TV licence. This move will make the BBC far more money than an SVoD service. So essentially nothing has changed.
The BBC spends several billion pounds on original content, but "gives" it away in the UK, and is obliged to deliver it online for free there as well. And it sees the US as the only viable place to charge for an OTT subscription, because everyone else there is doing it.
And that is purely going to be the Global iPlayer changed into a US iPlayer for a few dollars of monthly subscriptions. The net result will likely be a fall in the amount of cash it gets paid for overseas licensing as ex-pats switch their viewing from TV channels that carry BBC programming, to an OTT service. And the BBC will be sure to cancel it then, like it has cancelled every other paid OTT initiative. Where the BBC is concerned, expect very little commercial activity and do not be surprised when you get even less.
Copyright © 2016, Faultline
Faultline is published by Rethink Research, a London-based publishing and consulting firm. This weekly newsletter is an assessment of the impact of the week's events in the world of digital media. Faultline is where media meets technology. Subscription details here.