Catz: Google's Android hurt Oracle's Java business
Giant on back foot against free smartphone, says co-CEO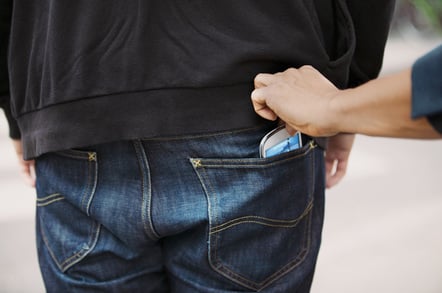 Google's free distribution of Android damaged Oracle's business – according to Oracle.
The database giant reportedly told a US federal court that giving Android to handset makers for free destroyed the revenue it could have made on licensing Java.
Oracle's co-chief executive Safra Catz reportedly told a San Francisco jury hearing the firm's suit against Google that this had had "a very negative impact."
Catz claimed Samsung cut its Java royalty payment from "about" $40m to $1m.
She also claimed Oracle had offered Jeff Bezos' Amazon a 97.5 per cent discount to use Java for its Paperwhite e-reader after Amazon switched from Java, which it had used on Kindle, to Android for its Fire device.
According to Catz, Oracle tried, and abandoned, development of its own phone project.
She also reportedly told the jury she'd confronted Google's general counsel Kent Walker at 2012 bat mitzvah over Android and Java licensing, and claimed Walker had told her: "Google is a really special company and the old rules don't apply to us."
Oracle is claiming $9bn over Google's claimed copyright infringement of Java in a re-trial after Larry Ellison's firm saw its initial case reach deadlock in 2012.
Executive chairman of Google's parent company Alphabet Eric Schmidt told the trial this week he believed Google was free to use Java as he'd unveiled the language as Sun Microsystems chief technology officer in 1995.
The day before in her testimony, Catz denied Oracle had bought Java creator and trademark owner Sun Microsystems in 2010 simply to own Java and sue Google.
Oracle swooped after IBM demurred on picking up Sun for its hardware server and storage business, to deliver the hardware part of the full Oracle stack chief executive Larry Ellison had so long wanted, and Java.
Sun was a shell of a company, having spent a decade failing to extricate itself from the dot-com crash of the 2000s and reporting nothing but losses.
Software was Sun's only growth area: in 2009 – a year after the first handset – licensing from Java at Sun grew 28 per cent to $281m – it had grown one per cent the year before and 13 per cent in 2007.
And yet that was small change for Sun, which lived on systems and server revenue of multiples of billions of dollars - despite losses.
It was Sun's continued control over the licensing and Java trademark that led to Harmony, a clean implementation of Java at the Apache Software Foundation. Harmony was fully supported by IBM, put out at Sun's continued control of Java, and it happened to be an implementation that used a JVM called Dalvik, whose libraries were picked up initially by Google for Android.
Oracle chased ASF to try to prove a link between Dalvik and Java, but it failed to produce the necessary smoking gun. ®
Sponsored: Minds Mastering Machines - Call for papers now open