Don't split Openreach, says BT, and we'll splash BEELLIONS on broadband and 4G
An even tastier dog's toffee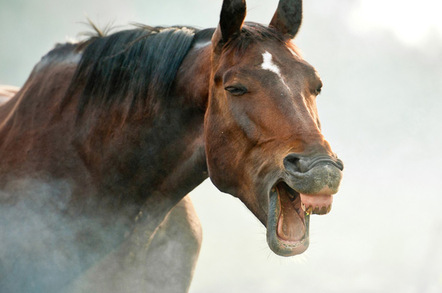 British Telecom has offered the UK government a familiar devil's bargain: protect us from competition and we'll spend an extra £6 billion on our broadband networks.
The carrier's Thursday announcement to the London Stock Exchange comes just after comparison site uSwitch published a damning analysis of UK broadband speeds.
With more than half a million customer speed tests to analyse, the comparison site reckoned only 30 per cent of UK users manage to get better than 5 Mbps.
The bait BT is holding out to the government is that if it gets "regulatory support", it genuinely, really promises to roll out more fibre-to-the-premises in "new housing developments, high streets and business parks".
If it gets its way, more than 95 per cent of Blighty will get "superfast broadband and 4G coverage", ten million homes will get "ultrafast" G.fast services, both by 2020, while fibre will reach 2 million premises (without quite so strict a timetable).
Patterson says in the press release that FTTP trials give him "confidence" that the rollout would be possible.
Nowhere in the BT release does CEO Gavin Patterson define exactly what the "regulatory support" and "regulatory certainty" he seeks comprise.
Ofcom had briefly huffed that it might force BT to spin Openreach out into a separate wholesale business, but in February it decided that tighter regulation is the way to go.
Ofcom will, instead and eventually, enforce tougher access rules to give infrastructure competitors access to underground ducts, and poles and wires, should they wish to build their own FTTP networks.
The regulator has promised it will offer up regulatory proposals later this year. ®
Sponsored: Minds Mastering Machines - Call for papers now open