Quad-core coffee table trumped by dual-Mac garden furniture
Readers share retro-computing rebuilds, plus a Microsoft CD fit only to be used as a coaster
Last week we brought you the story of the Mac Pro put out to pasture as a coffee table and asked readers to share similar stories.
Which of course you did, you lovely people.
A fellow reader named Mark pointed us in the direction of the works of German designer Klaus Geiger, who will sell you one of the benches below if you ask nicely. Geiger calls his upcycled Mac furniture the "BENCHMA[®]C" range.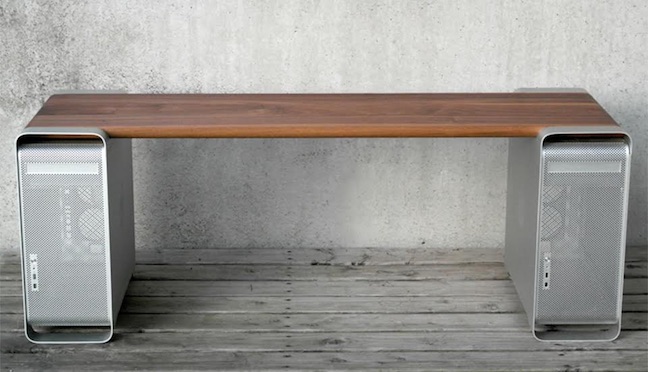 A new BENCHMA[®]C in upcyling style and typographical onanism
Reader Dilip proved it's not just designers who can balance something on two Macs by sending us this pic of his coffee atop not one but two vintage Macs … with an iMac on top!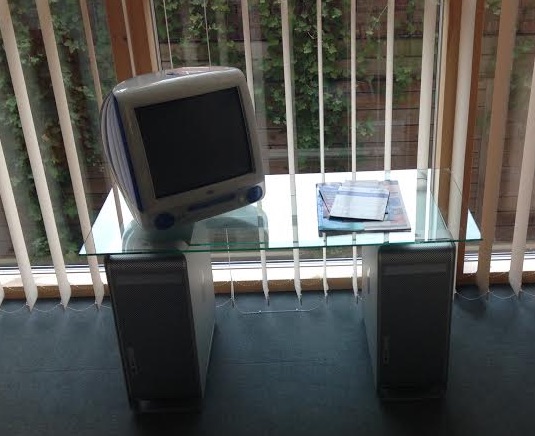 Triple the retro Mac action
Another reader, Adam, uses old kit as decorations.
The first picture below depicts "two 9-pin printer heads, already ancient when I found them in 1992." Adam keeps them "sitting on top of my wall for passersby to admire."
"Hardly anyone knows what they are, though."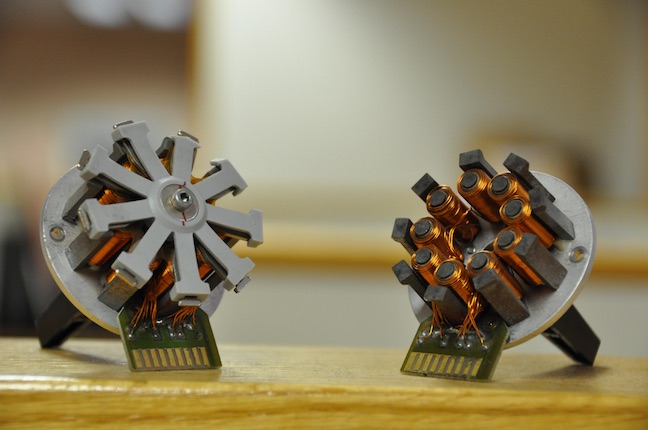 Adam's vintage printer heads
You had us stumped for sure, Adam, but they are lovely artefacts. Well done for showing them off!
Adam's also stacked the platters "from two 10 or 20 MB late 80's HP hard drives on my desk." There's something nicely circular about using old disks as paperweights!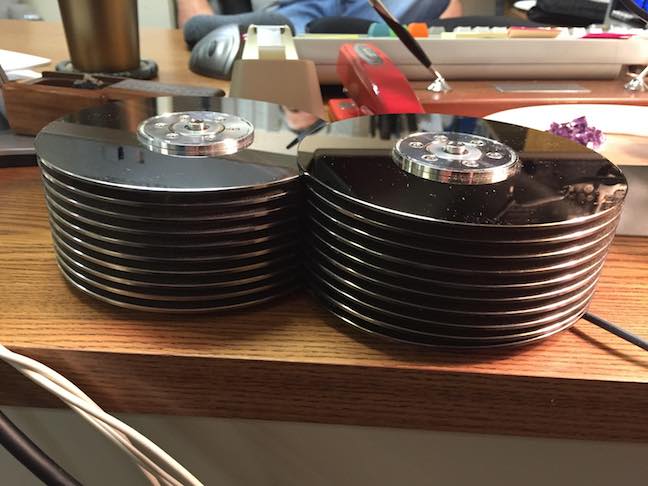 It's the platters that matter
Another of your fellow readers, Paul, wrote to tell us he's found a use for an old Sun box. Which puts him ahead of Oracle, which paid billions for them.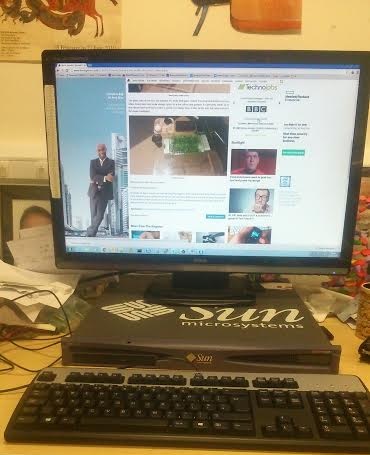 Just the right height
"Just to make the screen the right height," Paul wrote, adding "I should tidy up my desk, really."
Lastly, Sarah sent us the image below. Which looks like a fitting fate for Windows NT Workstation.
If you're using old kit to prop up new kit, do mail me and send pretty pics. We might do this all over again! ®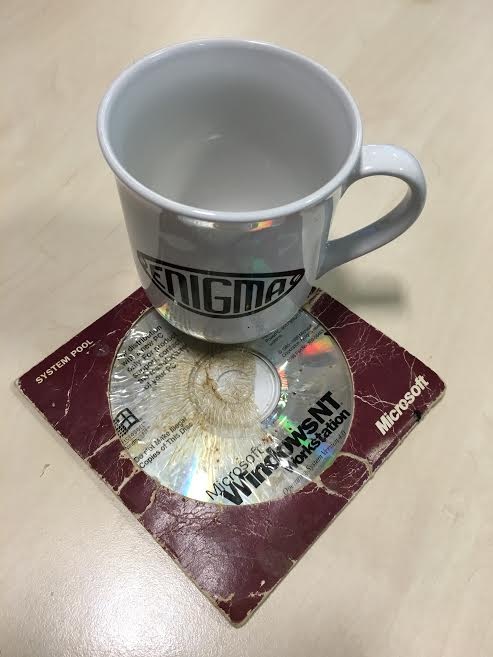 Plenty of folks argued Windows NT workstation was for mugs
Sponsored: Minds Mastering Machines - Call for papers now open