Four of the top 10 places in the world for internet are, er, in the US
Haters gonna hate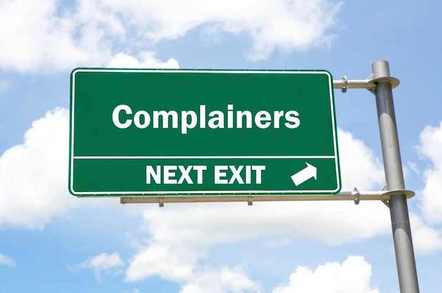 Akamai's state of the internet survey is the most comprehensive global snapshot of internet performance you'll find. So if your country (or state) is falling behind, you can see how. These days, the survey even comes with its own app.
The just-published summary for Q4 2015 shows a 23 per cent year-on-year gain in connection speeds to 5.6Mbit/s, with leaps in mobile data taking the refit. Seven per cent of IP addresses connecting to Akamai have a throughput of at least 25Mbit/s.
Surprisingly, the UK registered the fastest mobile connection speeds of 26.8Mbit/s, while Australia and Finland have the most complete basic data coverage of 4Mbit/s. Australia can also boast the fastest peak mobile data performance, but its fixed line broadband is going backwards. (Expensively.)
As usual, South Korea and the Nordics lead on adoption and bandwidth - as they always have.
Belgium leads the way with IPv6 adoption, with 37 per cent of connection requests made over IPv6. Verizon Wireless and Belgium's Telenet lead the way.
But wait, … what's this?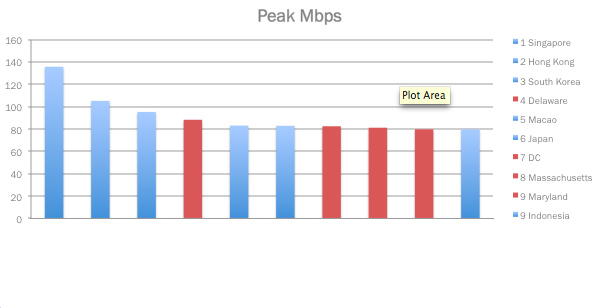 US readers often complain about their fixed broadband coverage - and whinging about your broadband has become the unofficial national pastime. But discount the top tier (South Korea and the Nordics) and the United States comes out pretty well. Akamai has broken down the numbers not by nation-state, but by US state too.
When those are tabulated, four of the top 10 states in the world are US states, along with Washington DC.
Credit to internet greybeard Richard Bennett for joining the dots. "In the US, the diffusion of very high speed broadband is keeping pace with the nations with the very highest speeds," Bennett concludes.
You can find out more here.®
Sponsored: Minds Mastering Machines - Call for papers now open