Computers abort SpaceX Falcon 9 launch
Motors in dramatic shut-down on 'low thrust alarm'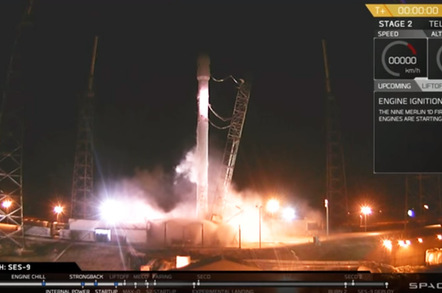 SpaceX yesterday failed once again to get the SES-9 satellite aloft atop a Falcon 9 rocket, after the lifter's computers shut down the engines shortly after motor ignition.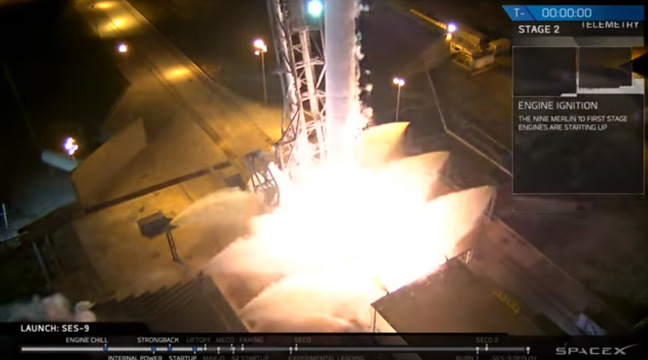 We have ignition and lift....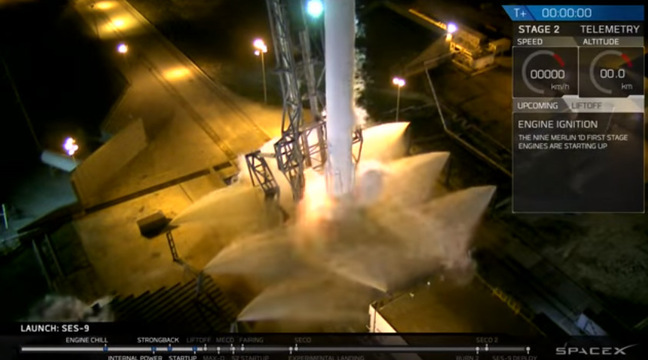 ...oh, no we don't
The launch was first delayed by a boat downrange of the Cape Canaveral launch site, which may have caused problems leading to the shut-down.
Elon Musk tweeted: "SpaceX Launch aborted on low thrust alarm. Rising oxygen temps due to hold for boat and helium bubble triggered alarm."
This is the third time in a week that SpaceX has tried to get the SES-9 off the ground. The satellite "will provide video and data services for Asia, and seven more birds are due to be launched by the company to provide over 7,000 channels of entertainment to over a billion people on the continent", as we previously reported.
A first launch attempt last week was scuppered by bad weather. The second pop was scrubbed with 101 seconds left on the countdown clock. The SES-9 mission will be the first for the upgraded Falcon 9 Full Thrust, boasting more power and larger fuel tanks.
The Falcon's nine engines burn kerosene and liquid oxygen (LOX), and it appears there may be a issues with the latter, specifically keeping it at the right temperature.
SpaceX has a full video of the non-launch here. The abort is at around 53 minutes. ®
Sponsored: Minds Mastering Machines - Call for papers now open