Prez Obama sends Iranian defense hacker home in prisoner swap
White House pardons him for good measure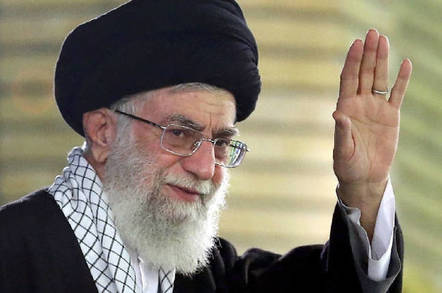 An Iranian hacker who attempted to steal military secrets from an American company has been sent back to the Islamic republic with a pardon, as part of a prisoner exchange program.
Nima Golestaneh, 30, was extradited to the US from Turkey last year after being fingered for a hacking attack against US defense contractor Arrow Tech Associates. The Vermont-based firm builds ballistics prediction and testing software, and in October 2012 Golestaneh successfully got onto the firm's servers and plundered its databases.
Government investigators tracked him down to Turkey and issued an Interpol arrest warrant. After his extradition, Golestaneh pled guilty to charges of wire fraud and unauthorized access to computers, but was pardoned and sent home before being sentenced.
It's thought that Golestaneh was part of Iran's increasingly active hacking team, which US officials say is targeting both American infrastructure and defense firms, as well as – rather bizarrely – the email systems of the Las Vegas Sands casino.
The US has also warned that the Iranians have been investigating vulnerabilities in critical infrastructure systems around the world as part of a program dubbed Operation Cleaver. It's not known how successful the hackers have been.
Experts warned in 2012 that Iran was beefing up its online capabilities and using both state-sponsored hacking teams and non-state groups to achieve its aims. The realization that a computer virus – Stuxnet – has severely set back its nuclear program was thought to have been a factor.
Of the seven Iranians sent back to Tehran over the weekend, Golestaneh is unique in that he was the only one not holding American citizenship. The others were largely involved in funneling money and military equipment to Iran in defiance of international embargoes. Three received pardons and the others had their sentences commuted.
In return for the prisoner swap, the US got five of its citizens freed and all but one are heading back to the Land of the FreeTM. Iranian-American citizen Nosratollah Khosravi-Roodsari elected to stay in the country that imprisoned him, for unknown reasons.
Sponsored: Minds Mastering Machines - Call for papers now open