Pandora pleased with 15% rate hike for streaming music
Artists less happy with 17 cents for 100 plays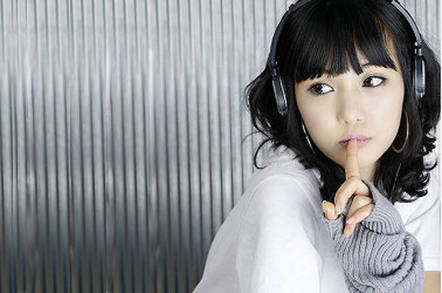 Pandora is pleased with a 15 per cent increase in the royalty rate it will have to pay to stream music, with its CEO calling the hike "a rate we can work with."
Starting January 1, the internet radio service will have to pay 17 cents per 100 songs listened to on its ad-supported service, and 22 cents for its paid-for service. Previously the rate was 14 cents for each.
The decision [PDF] by the Copyright Royalty Board (CRB) – an obscure panel of three judges who are officially a part of the Library of Congress – did not please the organization that distributes digital performance royalties, however.
SoundExchange had pushed for an increase to 25 cents and called the decision "deeply disappointing."
The rate is now largely set for the next five years, but there will be slight increases each year, set according to the consumer price index.
Brian McAndrews, Pandora chairman and CEO, said: "Importantly, the new structure is set at a level that allows us to aggressively invest in a vibrant and growing music ecosystem, and pursue our strategic plan to build the world's most powerful music discovery platform as well as a strong business."
Pandora recently purchased competitor Rdio for $75m when it applied for bankruptcy protection, and bought live events company TicketFly for $450m in October.
However, the publicly listed online radio service has still yet to turn a profit, and faces continued and heavy competition from other music streaming services like Spotify and Apple Music.
Thanks to the vagaries of the streaming music market, only Pandora is impacted by the royalty rate, since it decides which songs play through its service, as opposed to Spotify which lets its users decide what songs to play and reaches agreement directly with copyright holders (in almost all cases, music companies). In the lingo, Pandora is "not interactive" whereas Spotify et al are.
Despite its apparent victory however, Pandora is keen to put as much space as possible between its business model and the royalty rate. The company has been working on direct licensing agreements and has signed with Sony and Warner. It is also working on a new service that may pull it into the "interactive" side of the market by changing songs according to listener feedback. It calls the service "Thumbprint Radio."
It is also diversifying – hence the TicketFly purchase – in order to make its business more stable. Or, as McAndrews puts it, "adding ballast to our business, and positioning ourselves for long-term leadership regardless of CRB outcome." ®
Sponsored: Minds Mastering Machines - Call for papers now open