13,000 Comcast customers complain to FCC over data caps
Imposed without agreement; measured suspiciously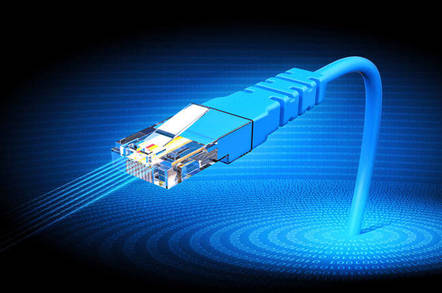 More than 13,000 people have complained about Comcast's imposition of a new 300GB monthly data cap, a Freedom of Information Act request has revealed.
The request was filed with the Federal Communications Commission (FCC) by the Cut Cable Today blog, and the response includes more than 2,000 letters about the cap that was introduced a few months ago.
"I do not see how Comcast is allowed to change their plans to charge and target users," said one Tennessee customer. "The details of my home internet plan have been switched, without my approval or input, to a cap of 300GB per month with an additional automatic $10 charge for every 50GB of data over that."
Comcast now charges an extra $30 a month for the unlimited broadband that customers used to have in those markets where caps have been introduced. What's more, leaked corporate documents have shown that the caps weren't introduced to manage network congestion but as a revenue generator.
The documents warn employees not to use the term "data cap," but to instead refer to it as a "data usage plan." One memo states: "Don't say: The program is about congestion management (it is not)."
What's even more concerning is that many customers are complaining that the metering software Comcast is using is actually faulty and overestimates data usage. One unhappy customer has even posted a video proving it.
Oleg, a programmer from Tennessee, was warned by Comcast that he was routinely exceeding data caps. So he set up his own monitoring system and is using it to dispute the charges with Comcast.
"I called Comcast and was patronizingly informed that "It must be somebody stealing your Wi-Fi,'" he wrote on Pastebin.
"Possible, but highly unlikely. I'm a software developer, Linux kernel contributor, and I take my home security very seriously. Besides, my router didn't show anything close to this kind of usage."
He founds that Comcast's data meter was reporting even when he disconnected the modem and relied solely on phone tethering for his internet access. After six days of voluntary disconnection he said that Comcast's meter reported he had somehow used 66GB of data.
Comcast has since blamed the problem on a technical fault with the router's setup, but only after the press got involved. One wonders how many other customers are suffering the same sorts of issues – and are just paying for it. ®
Sponsored: Minds Mastering Machines - Call for papers now open