Beleaguered Microsoft customers: Streamline your licensing
Sales bundles suit you, not us, CCL finds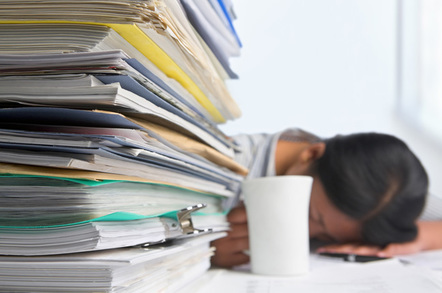 Microsoft must simplify its licensing by putting sales targets second.
That's according to the Campaign for Clear Licensing, which reckons the way Microsoft charges for its software is "unnecessarily complex".
"The bundling of products benefits sales objectives over customer requirements," CCL said in a white paper on its site here.
CCL has called for Microsoft to resolve the situation by instituting wide-ranging changes.
These include separation of Microsoft's Software Asset Management (SAM) from sales.
Also, greater clarity around audits with Microsoft using metrics that are publicly available and clearly defined in the contract.
CCL made the call following a survey of 100 Microsoft customers worldwide.
Compared to Oracle, SAP and IBM, CCL reckoned Microsoft is the most "progressive software publisher" on licensing.
However, its poll found complexity was a problem for 26 per cent of customers, with bundling and the "tactics" of Microsoft's sales staff an issue for 19.80 per cent.
Singled out for criticism were "constantly shifting" product use rights and licensing bundles that create duplications in entitlements.
The major gripe was the feeling customers feel like they are paying for the same features through different combinations and without getting any discounts.
Also, the language between PURs and end user licence agreements is "extremely confusing".
According to CCL, even Microsoft's own staff don't understand the licensing.
Not helping is the fact that of customers lacked a software asset management tool with 65 per cent lacking anything at all to manage SQL Server.
"Microsoft's defence for its license complexity is flexibly," the whitepaper said, "but there is a dire shortage of clear licensing information to support customers attempting to navigate this complexity."
According to CCL: "The overwhelming feedback from our research suggests that Microsoft's licensing complexity, designed to give customers choice, is stunting their own growth and getting in the way of customer innovation." ®
Sponsored: Minds Mastering Machines - Call for papers now open