Help! What does 'personal conduct unrelated to operations or financials' mean?
We're asking because that's the reason F5 networks just fired its CEO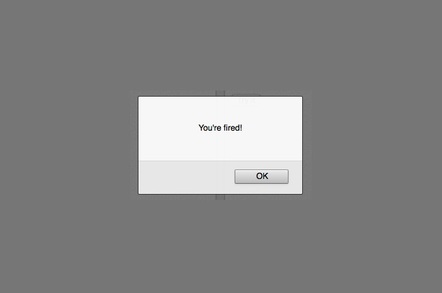 POLL Help us out here readers: what on earth does "matters regarding personal conduct unrelated to the operations or financials of the Company" mean?
We ask because that's the terminology F5 Networks has used to announce the departure of CEO, president and director Manuel Rivelo, effective immediately.
Rivelo's successor is John McAdam, currently chair of F5's board.
F5's canned statement features newly-appointed non-executive chairman Alan Higginson saying "I want to emphasize that these actions are in no way related to the Company's operating performance or financial condition. This change in management, while unexpected, is strictly related to personal conduct matters."
Higginson's stepped down as lead independent director as part of the deckchair-shuffle brought about by Rivelo's conduct.
McAdam has been around the traps for ages: he was CEO of Sequent and is currently a board member of well-regarded visualisation outfit Tableau Software, hyperconverged infrastructure "unicorn" Nutanix and Apptio.
Over to you, now, dear readers, for your interpretations of " matters regarding personal conduct unrelated to the operations or financials of the Company". Keep them on the right side of the standard defamation test, please, so nothing likely to incite hatred, ridicule or contempt. Or if your imagination fails you, just choose an option from the poll below. ®
Sponsored: Minds Mastering Machines - Call for papers now open