Google Ventures ventures away from European investments
Move along please, nothing to see here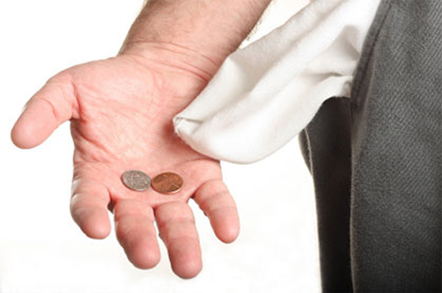 Google Ventures is to scrap its separate investment vehicle for Europe amid disappointing prospects in the region, according to reports.
In a blog post following the renaming of the fund to GV this week, chief executive Bill Maris said the investment vehicle had poured cash into 39 companies in 2015.
The outfit, which has backed high-profile investments such as Uber, will have $2.4bn (£1.6bn) funds under management next year.
Maris said: "Life science and health remain our most active areas of investment. They will continue to be a focus for us in 2016 and beyond."
"We'll also look to make big investments in artificial intelligence, machine learning, security, and other deep technological innovations that we can't anticipate."
However, according to reports by the Financial Times, GV has made only six investments from its $125m (£83m) European fund. Maris told the FT the company has now abandoned the idea of running the separate cash pot, which was created 18 months ago.
Maris claimed the move to pool the cash into a single global vehicle would give create greater flexibility when deciding where to invest.
He said the company has also invested 20 per cent less this year than last. "The amount of money trying to get into investments has caused prices to go up and negotiating leverage to move to the entrepreneurs," he said. "Capital has never been a constraint for us."
A GV spokeswoman got in touch to insist that the money is not disappearing from Europe. She said: "Starting in January we'll operate as a global fund, rather than running separate US and European funds. This gives us more flexibility and dollars to invest in the best founders and companies, regardless of where they are based, and reduces limitations of a specific fund size."
"Aside from this," she continued, "it's business as usual for the team in London - nothing else changes. We'll continue to look for great European startups to invest in."
The Google mouthpiece also denied that GV's performance had been disappointing. ®
Sponsored: Minds Mastering Machines - Call for papers now open