Sketch dev pulls out of Mac App Store, cites slow reviews, tech limitations
Mama, if that's movin' up then I'm movin' out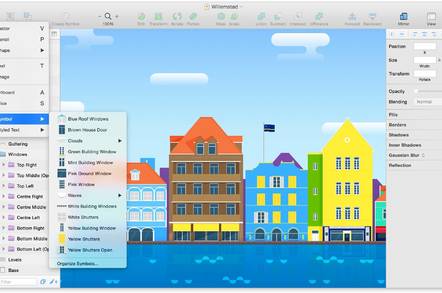 Bohemian Coding, developer of the well-regarded Sketch application for the Mac, is pulling out of the Mac App Store, citing several annoyances and limitations.
"App Review continues to take at least a week, there are technical limitations imposed by the Mac App Store guidelines (sandboxing and so on) that limit some of the features we want to bring to Sketch, and upgrade pricing remains unavailable," explains the post on the company's blog, adding that the decision is made "with a heavy heart", while not ruling out a return if Apple fixes the various issues.
There is also a suggestion that Apple is focusing on iOS at the expense of OS X, evolving the mobile experience while neglecting the Mac app store.
The departure of one vendor will not trouble Apple. Nevertheless, it is evidence of issues with the strategy of slowly migrating OS X to a more iOS-like environment, where apps are installed from a curated store and a cut of the price goes to Apple.
Developers should also think about the long-term implications if users install all their applications from the official store. Apple can change the rules at any time, in terms of pricing, sandboxing, or even content limitations.
The case in favour of store delivery is also compelling. Users get streamlined installation and removal as well as some reassurance that they are not installing malware.
Migrating an application away from the App Store and back to a web download is considerable hassle both for the vendor and for users. Sketch customers will not get updates until they reinstall the application from a download and obtain a new licence, which is free for existing users.
However, integration with iCloud is not affected, since this available to any Mac application. ®
Sponsored: Minds Mastering Machines - Call for papers now open