UK gov sinks £25k into Pi-powered cyberdesk
The connected future of not owning your work space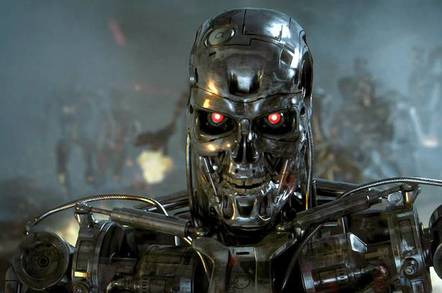 A London furniture design outfit has trousered a £25k Innovate UK grant to prototype "the office desk of the future".
"Open-making" champion Opendesk - which offers downloadable designs you can knock up yourself or hand to a local manufacturer* - is tasked with hewing a customisable cyberdesk from the living plywood.
Featuring a built-in Arduino or Raspberry Pi, the desk will also boast "LED notification lights, wireless charging and motion sensors", and connect "seamlessly with the user's portable devices, eliminating the need for desktop technology altogether".
To satisfy existing legislation in Denmark ("the happiest nation in the world", Opendesk claims, evidently unaware of the price of beer there), the desk "could rise to a standing position automatically", thereby considering the "health and well-being of employees".
Opendesk CEO and co-founder, Tim Carrigan, said: "Our 'smart desk' will never be outdated, as the embedded technology is upgradable and customisable. That means, unlike some of the bigger name furniture brands, we will never need to get rid of existing stock before launching a new design, the benefit of using our on-demand makers spread across the globe. We can also be quick to market as we don't have sluggish internal processes or red tape."
As is evident from a photo Opendesk sent over (see above), the "smart desk" is currently at the plywood mock-up stage. If you're wondering what purpose on God's Green Earth it might actually ultimately serve, as opposed to a bog-standard table, it might just prove handy to people working in a hot-desking environment.
Carrigan explained: "Co-working spaces are becoming ever more popular but hot-desking hasn't garnered quite so many fans. A desk can be a very personal thing. It's human nature to want a personalised space, and we can be quite territorial about it. The desks we're creating can be set up to allow workers to login to their personalised settings via a 'desk cloud'. This will make hot-desking much less impersonal."
The futurodesk should be ready for market at the end of 2016, at "no more than 20-25 per cent more than a regular office desk (around £300)".
We'll give it a blast, as long as the cyberdesk personalised settings automatically – as soon as we sit down – communicate our brew preferences to the net-connected coffee machine, and check if the office e-fridge is well stocked with beer. An LED warning of low biscuit supply level in the Internet of Things chocolate digestive tin would also be handy. ®
Bootnote
*Here's more:
Sponsored: Minds Mastering Machines - Call for papers now open