China's chip shop makes dash for flash with huge new fab
Tongfang Guoxin aim to be in production within two years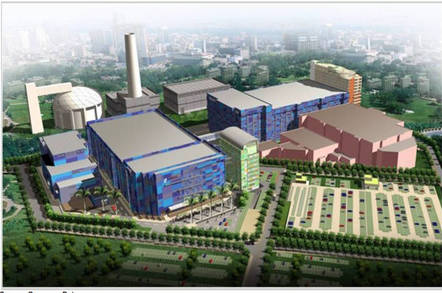 The Tsinghua Unigroup is spear-heading China's dash to get its own flash fab off the ground. Filed plans show pilot production starting in 18 months.
According to Stifel MD Aaron Rakers who has looked into the Tongfang Guoxin filing, the plant will build NAND and NOR flash wafers, not DRAM, with a 120,000 wafer starts/month (wspm) capacity.
Tongfang Guoxin Electronics is the largest maker of integrated circuits (ICS) in China and is owned by the Tsinghua Unigroup. TU's $12.6bn investment in this initiative, which we wrote about here, is actually closer to $14.8bn and made up from:
$3.8bn for 25 per cent equity stake in Powertech
$2.6bn for acquisitions in the semi-conductor supply chain
$9.4bn for a NAND/NOR fab
In mid-October Charles Kau, previously president of Nanya and chairman of the Inotera Technologies Micron-Nanya JV, has started working on memory matters for Tsinghua.
There is a schedule for the plant's construction and operation:

Tongfang Guoxin schedule
There is also a table of the way the investment breaks down at a top level:

The Tongfang filing also includes a rendition of the proposed plant: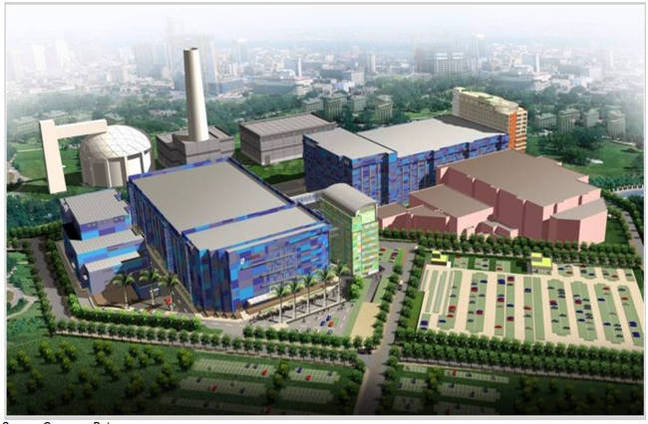 Tongfang Guoxin plant rendering
The 120,000 wspm would be nine per cent of total industry capacity, with Stifel Nicolaus' Rakers equating this to 13 - 15 EB of capacity. We don't know the proportion if NAND to NOR flash but assume that most output would be NAND. ®
Sponsored: Minds Mastering Machines - Call for papers now open