Exam board in 'send all' fail: Hands up who knows what the BCC button is for?
Maths markers module mayhem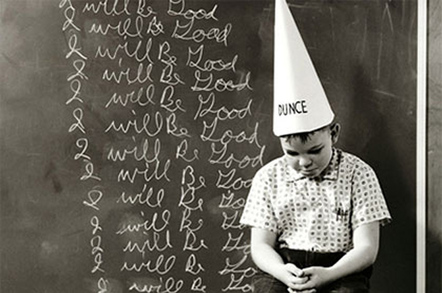 Updated Exam board OCR has been caught red-faced in a schoolboy email error involving 900* of its maths markers.
In a screenshot of the email seen by The Register, the body sent out an invitation to all its A Level maths markers to apply to mark its module next year.
It said: "Can you please let me know if you are still interested in marking this unit, should a vacancy occur."
One maths teacher, who asked not to be named, said he was "deeply uncomfortable with having his email address shared with [900] strangers".
When it realised its error the body recalled its email, but forgot once again to do so using the BCC button. ®
Update
* Since the publication of this story, an OCR spokesman has contacted The Register to let us know that the email was sent to around 900 individuals, rather than 1,279, as some of the email addresses were duplicates. The spokesman added: "We apologise for not obscuring email addresses on an email which was sent to a closed community of around 900 trusted teacher examiners. "We take the protection of personal data very seriously. A full review of our procedures has been launched and measures will be put in place to make sure this does not happen again." ®