Softcat to float in November, £500m market cap expected
Company has customer base of 11,400 SMBs, public sector and large enterprises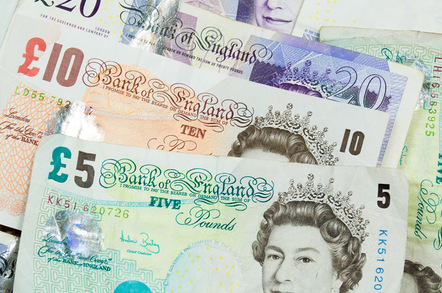 Tech reseller Softcat has confirmed it intends to float on the London Stock Exchange from next month, as it rolled out another set of healthy financials for fiscal '15.
The Marlow-based firm's intention to go public was perhaps one of the UK industry's worst kept secrets; it hired Credit Suisse some months ago to run the process, as we exclusively revealed.
"The company intends to apply for admission of its Ordinary Shares to the premium listing segment of the Official List of the FCA and to trading on the main market listed securities of the LSE," Softcat said in a statement sent to us.
"It is expected that admission will occur in November 2015," the company added.
The expected listing price was not revealed but sources have long told us that management, who was briefing institutional investors over the summer, are expecting a market cap of £400m to £500m.
The shares to be sold are currently held by Softcat founder Peter Kelly, senior members of the management team, and certain former staffers.
"The company will not receive any of the proceeds of the global offer," the firm stated.
Softcat, which carries top level accreditations from VMware, Cisco, Dell, HP and Microsoft, has grown its customer base to a little over 11,400 SMBs, public sector and large enterprises.
In the year ended 31 July 2015, revenues grew to £596.1m from £504.8m in the prior year and operating profit came in at £40.6m, climbing from £35.5m. Profit after tax was £31.1m, up 13.8 per cent year-on-year.
In fact, the company has reported 40 quarters of uninterrupted organic revenue growth, rising from £89.1m in fiscal 2007 to £145.8m in fiscal 2010.
In addition to the Marlow HQ, the business has offices in Manchester, London, Bristol and Leeds.
The firm stated today that its sales culture sets it apart from rivals; it has a well established graduate training programme and staff that make it through tend to stick around for the long term. This, CEO Martin Hellawell told us is a big contributor to bulging financials.
One of the concerns we previously highlighted is that by listing, and opening itself up to public scrutiny, Softcat management may be in danger of diluting the work environment it has set up.
Softcat directors said they expect the IPO to raise the company's "profile and brand recognition" with trade and end customers.
Following the listing, the directors will enter into a 365 day "lock-up arrangement".
Martin Hellawell, CEO, said in a statement:
"We have successfully grown Softcat with a clear vision and purpose. Softcat is a people-centric, sales driven organisation, focused on delivering world class customer service in the attractive IT infrastructure market."
"For the last decade we've done just that, delivering a track record of strong financial performance and demonstrated an ability to evolve our customer offerings," he added.
"Our growth model is simple but effective: grow our business with existing customers and win new customers, while continuing to offer a world class service. By continuing to focus on these key areas, we believe that we can continue to drive the growth of our business and, as a consequence, create shareholder value," concluded Hellawell. ®