AT&T, Dish have a problem with Charter-TWC merger – surprise!
Spending billions to absorb the competition? That's our job!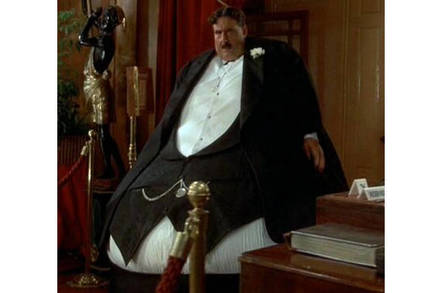 US telecom giants AT&T and Dish Network are asking the FCC to hold off on approving the $78.7bn merger of Charter Communications and Time Warner Cable (TWC).
In separate filings with the US communications regulator, the two companies claimed the proposed tie-up could damage competition in the US.
Both companies alleged that the combination of Charter and TWC would result in the creation of a new cable giant that would further reduce consumer choice and allow companies to charge higher rates for their services, both for customers and operators of streaming services.
Dish said in its petition to deny the merger that, like the failed Comcast-TWC deal, this merger would result in harm to consumers by creating a company large enough to set its own rules.
"The same principles and methods for defining relevant markets and evaluating the transaction's impact on competition in these markets are equally applicable here," Dish said.
"Charter and TWC's application leads to the same conclusion: the merger would permit and motivate the combined company to hurt or destroy online video rivals, including the Sling TV OTT [over the top] video service, through its control over the broadband pipe."
Dish, of course, has more than a bit of interest in the matter. The satellite TV giant's parent company paid $380m to acquire Sling in 2007 and Dish's Hopper operates with a similar OTT video streaming model.
AT&T, meanwhile, said it doesn't necessarily oppose the Charter-TWC deal, but wants regulators to take a close look at the concerns it has over the matter.
"The cable industry, as the merging parties concede, is marked by a lack of head-to-head competition," the phone giant wrote.
"Cable companies have chosen not to compete and instead coordinate to gain shared advantages over rivals, which further industry consolidation will only facilitate."
AT&T is no doubt looking to protect its big investment: a $50b buy-up of satellite TV operator DirecTV that gave it control of the second- and fifth-largest TV providers on the market and itself raised significant concerns that the market was consolidating to the point of harming consumers and streaming services. ®
Sponsored: Minds Mastering Machines - Call for papers now open