Digital Services to be killed off early next year, Gov.uk confirms
Welcome the shiny new SME friendly DOS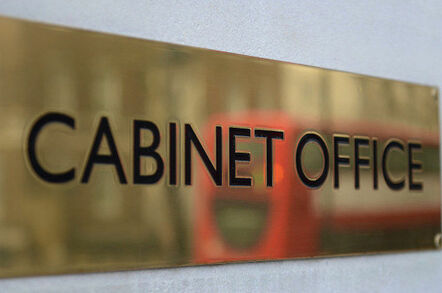 The Cabinet Office is to rebrand the next iteration of the Digital Services framework that SME suppliers had heavily criticised for being confusing and an administrative burden to qualify for.
The agreement, due to go live on the Digital Marketplace in early 2016, is to be called Digital Outcomes and Specialists (DOS), though a refreshed framework document has yet to be published.
The previous versions of Digital Services were denounced by multiple suppliers in February and months later Government Digital Services confirmed it planned to overhaul the nuts and bolts in the third version.
In a blog post, GDS confirmed that a "redesign" was taking place and "renaming it DOS reflects that".
"User research and feedback taken from our recent regional events tell us that a significant number of public sector buyers find framework names confusing," GDS stated.
"We want to move away from using frameworks as brand names. The frameworks should sit behind and inform the Digital Marketplace service rather than being an integral part of it."
Digital Services frameworks were blasted by suppliers for being a way government could use to siphon off contractors to work on site, be they developers or designers, so called "body shopping".
"Essentially it seems like GDS are weeding out the most experienced staff in favour of low-cost resources they can use to pad out their team," Andy Budd, CEO at digital design firm Clearleft, previously complained.
The blog acknowledged this, "Suppliers said that the Digital Services framework was too focused on 'body shopping'.
"Supplier feedback said that the wanted more opportunities to supply entire digital outcomes, not just the opportunity to supply individuals to fill gaps in government teams."
Harry Metcalfe, MD at public sector focused web project biz DXW, was one of the critics of earlier frameworks, told us he expects the third coming to be "a great deal better than the first two".
"The change of name is not just cosmetic, they [GDS] are going about it in a different way, we are not just providing developers but trying to solve a problem [the government has]."
He told us applications for the framework will be more similar to G Cloud, "a much lighter weight process" and "baseline due diligence. For Digital Services 2, DXW submitted a 13k word application".
DOS will be broken into three lots: team, specialists and resources - including user research labs. Before it was based on roles, "you were required to bid individually for each group of roles, it was extremely repetitive". ®