OFFICIAL: Facebook growth BIGGER THAN ... JESUS, the INTERNET!
Holy Zuck: ITU says interwebulator usage 'slowed sharply'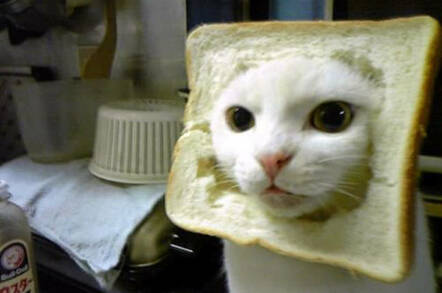 Mark Zuckerberg has finally ticked off a mammoth item on his bucket list: Facebook usage – his company reckons – has eclipsed internet growth, and the UN Broadband Commission parroted those claims on Monday.
The free content ad network, along with mobile broadband access, apparently outstripped global internet usage in what the UN described as "a transition point".
It added in its State of Broadband report (PDF) that global broadband growth had slumped "sharply" and warned that a target of four billion net users being achieved by 2020 now appeared to be "unlikely".
It also said that growth in global mobile cellular subscriptions had slowed this year.
Facebook, with its Internet.org plans, has claimed that it wants to bring net access to poorer parts of the world where broadband infrastructure is virtually non-existent.
But that particular project is really more about extending the reach of Facebook by offering a very narrow number of websites over Internet.org, including (surprise!) Facebook.
Problems highlighted in the report, penned by the International Telecommunications Union and UNESCO which set up the commission in 2010, included a lack of coordination and ineffective use of existing resources to make internet access more affordable across the globe.
At present, the ITU estimates that 3.17 billion people (roughly 43 per cent of the global population) are hooked up to the net. The report said:
In terms of internet usage, ITU predicts that the milestone of three billion internet users will be surpassed during 2015, with 3.2 billion internet users by end 2015. This represents year-on-year growth of 7.8 per cent.

After two decades of explosive growth, several commentators have noted that overall growth in the number of internet users (but not traffic or volume) is slowing, as more markets reach maturity and/or saturation – for example, Facebook (2015) notes that growth in internet users is below 10 per cent for the fourth year in a row.

The growth of Facebook continues to outpace this, resulting in an increasing market share – nearly one in two internet users is now a regular (monthly) user of Facebook, and Facebook exceeded one billion users in a single day for the first time in August 2015.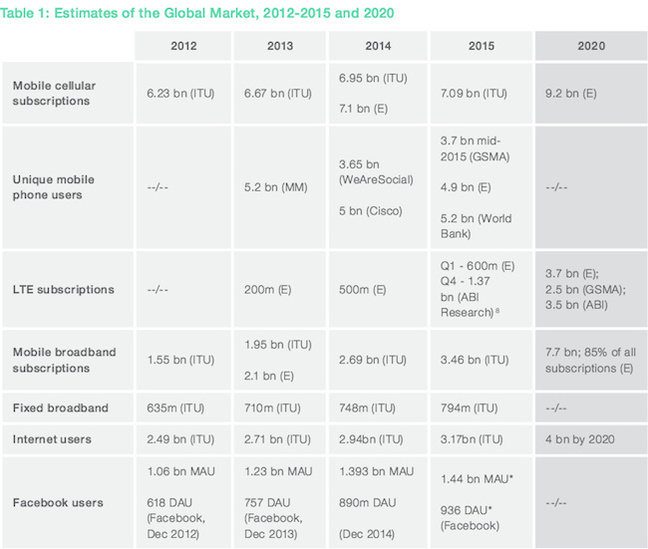 And yes, you did read that correctly: the ITU has based its Facebook-outstripping-internet-growth claims on figures fed to world+dog by Facebook.
Let's not get into a debate about monthly active users (MAUs), though. Other than to perhaps point out that some people blab that such metrics – used heavily by Zuck – completely suck. ®
Sponsored: Minds Mastering Machines - Call for papers now open