Panzura plants file system atop VMware's vCloud Air
Turning it into a 'globally distributed file system' apparently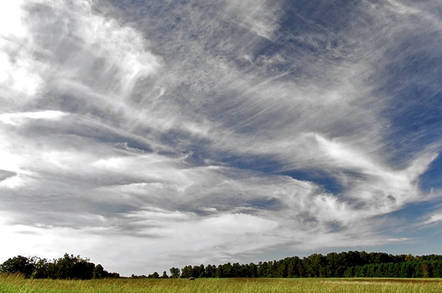 VMware's vCloud Air now has a file system layered on top of it, courtesy of cloud storage and data protection specialist Panzura.
This latest cloud service from VMware is an object storage in the cloud service using either parent EMC's ViPR with the ECS object storage product underneath, or Google's cloud.
Panzura provides on-premises Quicksilver Cloud Storage Controllers, cloud storage gateway, and its FS is a global single name space file system with deduplication and read-only access to locked files in the cloud.
It has focussed its strategy on developing and extending its cloud file-locking technology with a vertical market focus as its recent history shows:
2014 third quarter – focus on Architectural, Engineering, and Construction (AEC) vertical market niche with distributed cross-site file opening speed improvements
2015 first quarter – a record-breaking quarter in Q4 2014, a record-breaking year in 2014, and massive financial growth in the AEC industry of 1,100 per cent (sales growth) lead to an expansion into the manufacturing industry and CAD applications:

Panzura increased its employee count by 40 per cent since the beginning of 2014
Hired Flavio Santoni as Chief Revenue Officer
Introduced element locking, the next generation of its file locking

2015 Q2 – introduced new line of Cloud Controllers with double the amount of flash storage and significant reductions in the amount of file metadata needed to keep the same cross-site collaboration performance:

Both increase the total amount of storage capacity that can be cached at each customer location
New all-flash controllers include the GFS 2801, GFS 2821, GFS 2841, GFS 2881, GFS 4070 and GFS 4090. Panzura also doubled the flash in its hybrid storage controller, the GFS 4050

Cloud VDI – announced SkyBridge to run VDI (Virtual Desktop Infrastructure) and application virtualisation completely in the cloud by co-locating a consistent, locking file system in the cloud (Panzura Global File system controller) identical to the file system in the corporate data centre(s), thus sidestepping networking delays between cloud VDI and on-premises file systems:

Skybridge creates a layer 2 network connection between the cloud and the corporate data centre
It enables the use of corporate DHCP so that the cloud infrastructure is a part of the corporate IP name space
SkyBridge initially supports Citrix XenApp and XenDesktop running in Amazon Web Services

2015 Q3 – Panzura Global File System verified as Citrix Ready
Sponsored: Learn how to transform your data into a strategic asset for your business by using the cloud to accelerate innovation with NetApp