Amazon mobile strategy pivots with swipes at in-app buys, own hardware
New app store for Android and reported hardware firings suggest new direction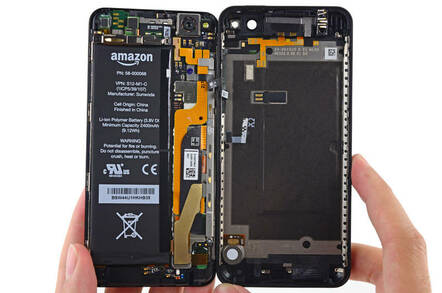 Amazon.com looks to be changing its hardware strategy in significant ways.
Exhibit A is the new Underground app for Android. Underground walks users through the process required to install a non-Google-Play app on Android and once resident on a device offers an Amazon.com shopping app and access to Amazon's app store.
Amazon has populated that store with apps that rely on in-app purchases, but instead of forcing you to pay is paying developers instead at a reputed 12 cents per hours of gameplay. The company's pitching this arrangement as "actually free" apps, rather than free to buy but requiring an investment to make decent progress in the game.
Amazon's phones and phondleslabs have generally been decently-specced and keenly priced, but have produced tepid reviews and have not sold in large numbers. That muted performance means the company has not been able to use its hardware to funnel customers into its other retail efforts, or spark significant content download or app store businesses.
Little wonder then that Exhibit B for the pivot, a Wall Street Journal story, reports big layoffs in the company's hardware division and speculates that a planned large-format fondleslab has been cancelled.
Getting out of phones and fondleslabs may be a good move. Hardly anyone makes money in the former and IDC today predicted sales of the latter will dip by -8.0 per cent in 2015. That prediction represents an accelerating decline in sales.
IDC does have one bright spot in the tablet market: typoslabs that marry a tablet and detachable keyboard. Sales of such products are set to grow by 86.5 per cent year over year during 2015, clocking up 14.7 million units shipped along the way.
The top typoslab vendor is Microsoft, which has had years of practice funnelling users from devices to its services. ®