Ads watchdog slams Mind Candy for upselling subscriptions to kids
It seems someone has now thought of the children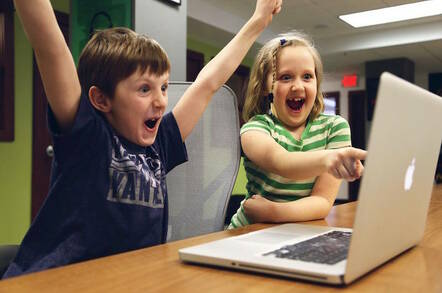 UK entertainment company Mind Candy has been slammed by the Advertising Standards Authority (ASA) for targeting membership ads at kiddies in an attempt to up-sell its paid-for content.
The Competition and Markets Authority (CMA) believed Mind Candy's kids' game Moshi Monsters contained "a direct exhortation to buy a membership package", and challenged whether the ad breached the UK Advertising Code.
The basic game is free to play, but players were repeatedly alerted to a "Join Now for Exclusive Member Benefits" ad.
Nisha Arora, CMA senior director, said of the ruling: "We are pleased that the ASA has upheld our complaints. Businesses should not directly encourage or pressure children to buy advertised products, or persuade their parents or other adults to do so for them."
In response to the complaint, Mind Candy said it would amend its advertising, including removing the 'Now' direction and re-wording information about "Super Moshi Missions".
Mind Candy has had a bumpy ride over the last few years, with profits at the Shoreditch darling plunging into the red in 2013 to a £2.2m loss for the full-year – compared with profits of £8m for 2012 – according to its Companies House filing last year.
In February, Tech City supremo Baroness Joanna Shields was appointed as a director. However, that role was terminated just three months later, according to Companies House.
The ASA said the ad must not appear again in the form complained about. "We told Mind Candy Ltd to ensure that future ads did not state 'JOIN NOW' or contain other direct exhortations to purchase membership subscriptions," it said.
Another online game for children called Bin Weevils was also criticised by the ASA for upselling to kids and has also amended its advertising. ®
Sponsored: Minds Mastering Machines - Call for papers now open