Skills crisis? Not for long: More and more UK kids gain STEM quals
Push off with all your 'jumping fruity girls' pics, this is the real good news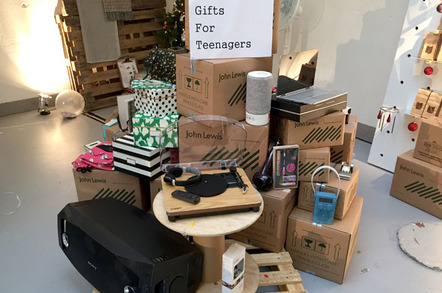 More youngsters are taking A-Level exams in science and technology subjects this years than their peers five years ago, with an increase in tech subjects seen as an encouraging sign that the so-called skills shortage may become less acute in coming years.
A-Level results released on Thursday revealed a 29.1 percentage point increase in computing, the biggest rise in any subject.
Maths was one of the most popular subjects this year, with entries rising 20 per cent since 2010.
The number of entries in science and maths (STEM) subjects as a whole increased by more than 38,000 since 2010, a rise of 17.3 per cent
Mark Wilkinson, managing director of business analytics firm SAS UK & Ireland, commented: "It is pleasing to see a rise in exam entries for core STEM subjects [as] these subjects provide a fantastic pathway to the careers that will stimulate and grow our economy."
"The need for a rich mix of science, technology and mathematically minded talent is crucial to our competitiveness in the global information economy. The UK is the sixth biggest digital economy in Europe, but to sustain that position we must have a solid talent pool," he added.
SAS's research with The Tech Partnership suggests there will be approximately 56,000 job opportunities for big data professionals by 2020. ®