Post-pub nosh neckfiller: Bacon and egg sushi
You demanded more bacon, people, so here it is: domo arigato
Taste test
Let's face it, though, that's not yet quite enough bacon to stifle gourmet reader dissent. What about bacon and egg oshizushi, for those of you who can't get/don't much fancy nori?
Onwards: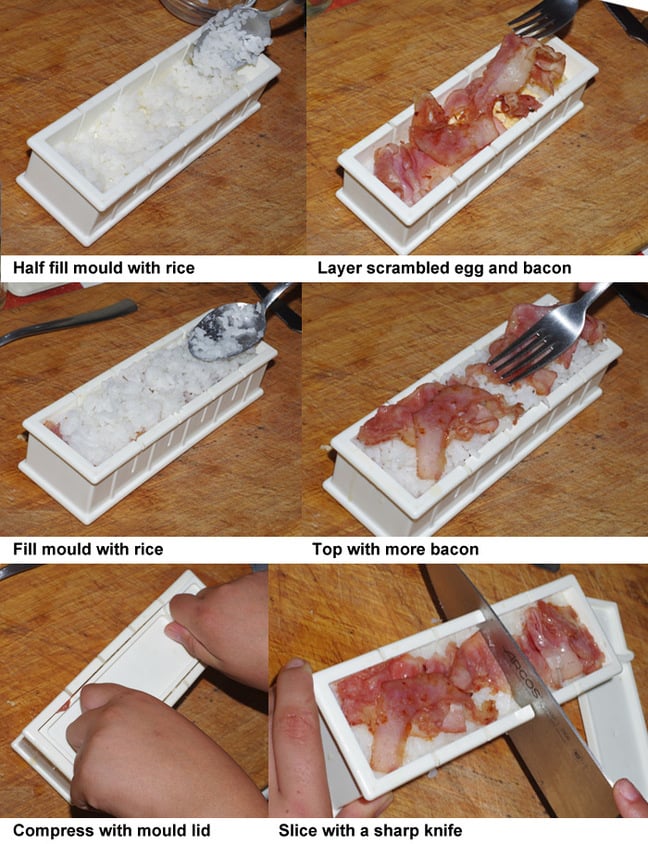 As you can see, the mould has handy slots to aid the slicing process. Once that's done, carefully remove from the mould, separate the pieces, top with a pinch of furikake and a small wodge of brown sauce and prepare to amaze your mates: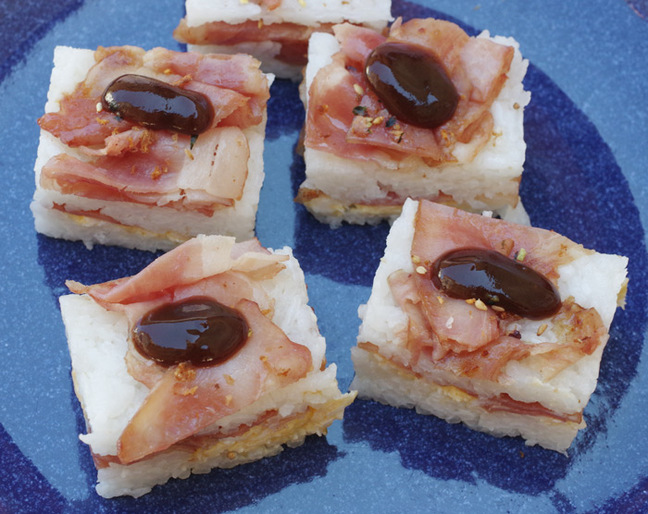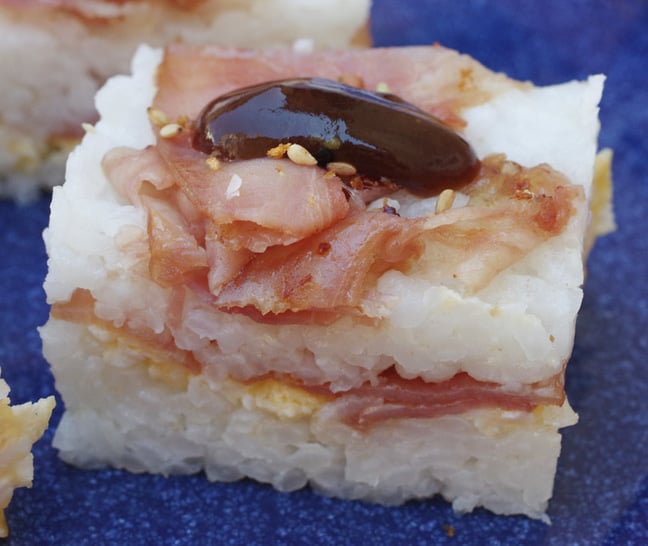 And in case you're wondering just exactly how bacon and egg makizushi and oshizushi taste, well, they've got bacon in 'em, so that's enough said.
Oh alright then, the eggs go really well with the rice and the furikake delivers a nice fishy edge. The brown sauce is, of course, an obligatory tangy compliment to any bacon dish, but don't overdo it, otherwise you'll smother the delicate balance of flavours which evoke simultaneous pleasing images of Tokyo sushi palaces and British working men's cafés.
While our sushi is evidently an experimental dish designed to push the culinary envelope and silence whining bacon aficionados, it's not such a daft post-pub nosh neckfiller proposal.
Prepped in advance – and let's face it, you lot can handle a bit of sushi rice and some bacon – it's highly plausible grub straight out of the fridge, and that's a welcome prospect in hot weather. ®
Previous post-pub nosh dishes for your wobbly dining pleasure ...
Sponsored: Minds Mastering Machines - Call for papers now open