It's all Uber! France ends its love affair with ride-sharing app
'Urban transport revolution' crushed by Madame la Republique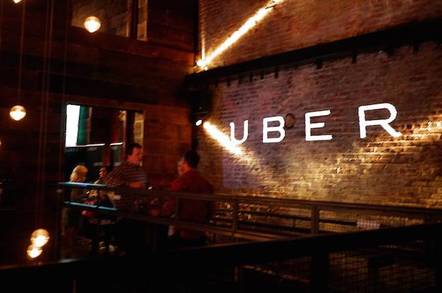 Ride-sharing app Uber announced on Friday that it was ditching its French service.
Following a week of increasingly violent clashes with traditional taxi drivers, the San Francisco-based company announced that its popular Uberpop service would be suspended from 8pm tonight and would no longer appear on users' app lists.
"In recent weeks intimidation and violent aggression by an out-of-control minority, where drivers and users of Uberpop were ambushed, has increased in France. Uber does not want to put drivers or passengers at risk, so for the sake of peace has decided to suspend Uberpop," said the company in a statement.
However, the service is in fact illegal in France. Last week, Pierre-Dimitri Gore-Coty, general manager for Western Europe, and Thibaud Simphal, general manager of Uber France, were arrested. They will have their day in court in September.
Uber said it hoped to be back up and running as soon as possible. It thanked the "thousands of men and women from Lille to Marseille, via Paris, Bordeaux or Lyon who participated with enthusiasm in the urban transport revolution". ®