UK.gov to 'overhaul' hated digital services framework
No more body-shopping, we promise, honest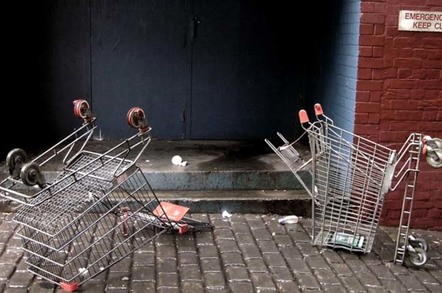 The UK government is scrapping the current version of its controversial digital services framework, which SMEs say excludes them from properly doing business with the government.
Earlier this year a number of SMEs complained the framework amounted to a body-shopping exercise, with the Government Digital Service using it to siphon off contractors to work on-site.
Digital commercial programme director Tony Singleton said: "It has become clear from user research that Digital Services needs to be completely redesigned to the extent that it will essentially be a new framework."
He said: "We've had feedback from suppliers who want to be able to supply teams of people, focussed on addressing specific needs and outcomes, rather than body shopping. As a result, we're designing the new framework to meet this need."
The GDS has extended the G-Cloud 5 framework to 22 November in order to review both the G-Cloud and the redesigned Digital Services frameworks, said Singleton.
Harry Metcalf, managing director of public sector web project company DXW, described the move as "great news". However, he said more detail is needed on what the next incarnation would look like.
"We don't know what we're going to be asked to provide to describe our services or their costs. We don't know how the framework will support (or not support) broader things like published project pipelines, marketing, or providing management information," he added.
Mark Craddock, former Cloudstore lead, said an easier solution would be to put the use of agile services back into Lot 4 of the G-Cloud saving "effort and tax payers money".
Previously government departments could procure SME digital services through this route, but the removal of agile forced them to use the Digital Services framework to tout their services.
Singleton also said a tender will be published for G-Cloud 7 in August. ®
Sponsored: Minds Mastering Machines - Call for papers now open