Merged Sphere 3D merrily continues Overland's loss trend
19 straight loss-making quarters? Now that's a red wedding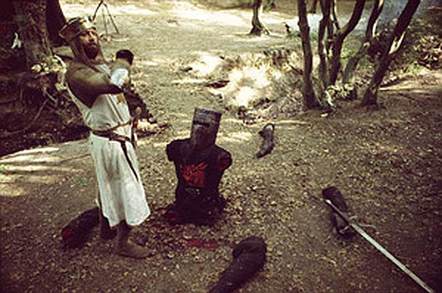 Sphere 3D, now replete with the fruits of its Overland Storage merger, has carried on Overland's history of declining revenues and constant losses. We thought we might have had to undergo a mental reset for a moment.
Canadian application virtualisation software hawker Sphere 3D took over/merged with Overland recently and this took place after Overland issued its first quarter fiscal 2015 results. Now Sphere 3D has, confusingly, issued is first quarter calendar 2015 results, as its Q1 ends on March 31.
On that basis, we'll compare them to Overland's Q3 FY 2014 results rather than Sphere 3D's as they were a measly $0.9m a year ago (all figures in US dollars).
Revenues were $20.1m, a little down on Overland's Q3 2014 revenues of $20.2m. The net loss was $9.5m; compared with $6.6m for Overland's Q3 FY 14. The story is that revenues were down a little and net losses deepened more.

Overland Storage/Sphere 3D quarterly revenues and net income
Sphere 3D CEO Eric Kelly's canned quote said: "Our core data management business continues to deliver a solid revenue foundation that has enabled us to remain focused on our expansion into the fast-growing virtualisation markets."
The company didn't split out Sphere 3D app virtualisation revenues, but we would assess them as being 10 per cent or so of overall revenues, with the bulk coming from Overland's existing tape and disk protection products.
Sphere 3D's app virtualisation technology is the future growth engine, but it has a long way to go before matching existing Overland product revenues and getting the firm into profit after 19 quarters of losses.
As Monty Python's Black Knight would say: "Losses? They're only flesh wounds." ®
Sponsored: Minds Mastering Machines - Call for papers now open