Borg boosts future cable broadband biz with DOCSIS 3.1 boxen
It's an evolved, converged cable access platform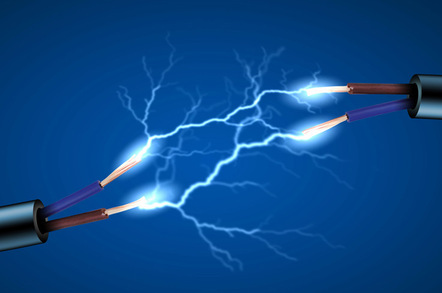 Cisco's joined the DOCSIS 3.1 game, launching an access platform it says will scale from 1 Gbps to 10 Gbps as what it calls a "hub in a box" environment.
The refresh of the company's cable access platforms adds DOCSIS 3.1 to the existing version 3.0 support, increases the platform's subscriber density, and cuts down overall power consumption.
Because the industry never has enough of either acronyms or adjectives, the cBR-8 isn't just a Cable Access Platform, and a Converged Cable Access Platform is so last decade – this is an Evolved Converged Cable Access Platform (CCAP).
What's in the box? – Well, a router, obviously because this is Cisco. The 13 RU, 10-slot chassis supports from 56 to 64 services groups, 6,144 DOCSIS 3.0 QAM channels per chassis (768 per line card); 96 upstream channels per line card, and forwarding at up to 200 Gbps.
The box will be upgraded in the future to run two upstream and two downstream OFDM blocks per port.
The Borg says the chassis can run "all services including DOCSIS data services and MPEG video services" in a single chassis.
This Cisco white paper notes that even while customers head for IP video content, standard MPEG broadcast video is going to linger. The new higher-density CCAP cuts down both floor space and power consumption by converging these into a single box.
Support for what Cisco calls "remote-PHY" (long white paper here) – pulling the physical layer intelligence further upstream into the network – lets operators take the option of pushing fibre deeper into the network without having to swap out the CCAP units along the way, the company says.
That positions the kit for a migration towards Cisco's software-defined network (SDN) architecture, with the company noting that the cBR-8's software can centralise the control plane software and move the RF circuits into a separate chassis.
Its SDN architecture can be paired with remote-PHY, the company says, letting operators "virtualise all of the remaining circuitry in the CCAP core". ®