Can't wait to bonk with Apple? Then try an Android phone
Blighty bonking tech updated – although not a lot
Proximity payments
But the fact remains that despite filling in various forms, coming up with passwords and PIN numbers and downloading the Android app on to a suitably-equipped handset we were told to wait for our Companion Card to arrive by post.
There is a sticker too, which one can affix to the back of a mobile phone if one wishes to pretend to be part of the hip generation, but none of this is going to make use of the NFC radio built into the mobile phone handset.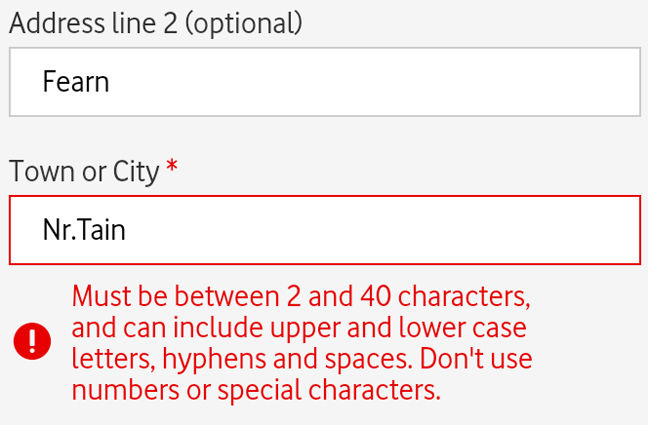 What do you mean you don't live in a city? Vodafone shows how to build a supportive interface
Apparently there is an NFC SIM, we just didn't get one, but even then it's going to be poor in comparison with Apple's integrated experience.
SmartPass doesn't want to be a prepaid credit card: like Apple Pay (and EE's Cash On Tap) it wants to be a wallet in which other cards can be stored. Sadly, unlike Apple Pay, which picks up cards registered with iTunes, SmartPass can only store one payment card at the moment, so you have to charge up that account before it can be used.
You can add one other card, which should be interesting to Londoners at least:
You can now use your SmartPass to pay for travel on Transport for London services on Tube, Tram, buses, DLR and London Overground. Just tap it on the reader at the ticket barriers like you would with an Oyster card.
Which sounds wonderful, but the small print reveals just how much time one has to invest before that seamless nirvana can be reached.
Youíll need to register your SmartPass account details with Transport for London at: contactless.tfl.gov.uk. Youíll also need to link your SmartPass card details to your TfL account.

You can find these by selecting ëCard detailsí in the SmartPass app or SmartPass web portal at: vodafonesmartpass.com/log/uk. Please make sure you register with your SmartPass card details and not your Companion Card number, as these numbers are different.
Which goes a long way towards explaining why proximity payments haven't taken off. We've shown time and time again that the process of paying by NFC is quick and convenient: tapping a card against a reader is faster than Chip & PIN and the transaction limit has (so far) proved an effective disincentive against fraud.
Tapping a phone handset (or an Apple Watch) is more secure, more convenient and more functional, but it is only a small part of the overall experience.
It has been said many times that Apple doesn't make new products, it makes existing products, only better. Apple won't improve on the payment experience – the bonking will remain the same, but Apple will create an intuitive and obvious sign-up and management process, smoothing the barrier to adoption to the point where it goes unnoticed.
Apple Pay has outperformed the competition in the USA and the Apple Watch will give it a new lease of life. It's success isn't down to technology – even Apple is following the NFC standard – but as a case study, it demonstrates how service providers need to focus in the end-to-end experience rather than the moments which look good at the press launch.
Apple's vertical integration will ensure that Cupertino makes money on every transaction, while competitors struggle to divide up the pie. Hopefully that success will drive the competition to improve their user experience to the point where a bit of bonking is within the grasp of everyone and their wrist job. ®
Sponsored: Minds Mastering Machines - Call for papers now open