Avnet TS boss: restructuring over, no more navel gazing for us
FX chaos hits sales but biz stability and rising demand helps out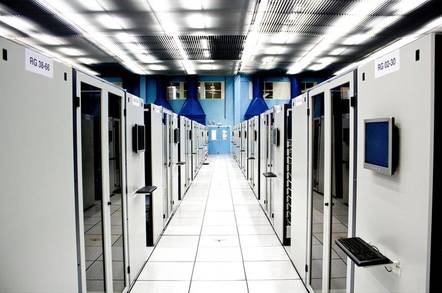 Without the distractions of the internal restructuring Avnet Technology Solutions is making hay while the sun shines on its European customers, the global president reckons.
The enterprise tech distie reported a total sales decline of 1.3 per cent on a year ago in actual terms to $2.5bn for the fiscal '15 third quarter ended 28 March, but in constant currency sales grew 4.3 per cent.
In the Americas, turnover edged up 4.9 per cent to $1.44bn, and in the EMEA region - which previously struggled to build momentum - the top line dropped 7.4 per cent as reported to $717.2m but exclude the FX issue and they were up 4.3 per cent. Sales in Asia Pacific were down 10.7 per cent to $359.6m.
Patrick Zamitt, chief of Avnet TS, said in a conference call with analysts that part of the reason for the return to organic growth was because "we have a lot of the reorganisation activity behind us".
Avnet, like its peers, has been cutting its cloth to match trading conditions in recent years, and this had a destabilising affect on operations. Zamitt said its "execution" is now much improved.
"The team is really focusing a few quarters on the market, on the customers, and I would say that it is paying off…demand in Europe is good at the moment, you have end customers basically upgrading the IT infrastructure and we are taking advantage".
Tech prices from many US-based branders of hardware went up by on average six per cent in January, and channel types are braced for another five per cent hike, given the 15 per cent appreciation of the currency versus the Brit Pound.
But this was not impacting Avnet is a "material" way it said, what did impede revenue growth was an inventory glut. AMD for example, stopped shipping chips into distribution this quarter because of the build-up. Zamitt said it is reaching the end of the "phenomenon".
Across the business, the expansion of software, storage and networking product sales was offset by a drop in computing components.
Avnet lopped off a bunch of costs in the year, sales, general and admin expenses were down 416 basis points due to cost savings from restructuring and "operating leverage related to sales growth". This helped TS report a 2.7 per cent rise in operating profit to $68.1m. ®
Sponsored: Minds Mastering Machines - Call for papers now open