Speaking in Tech: How about that hacker guy thrown off a US flight for tweeting?
The TSA really doesn't have a sense of humor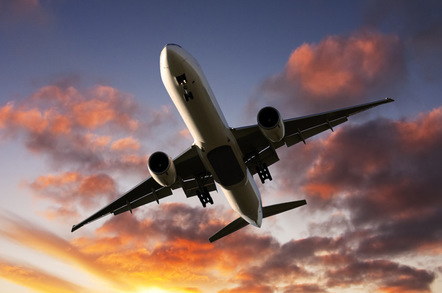 Podcast

Hosted by Greg Knieriemen, Ed Saipetch and Sarah Vela. This week we consider a world where Google owns Tesla, hackers on a plane, GE's new tech and innovation television show and finally we tussle on hyperconvergence with special guest, Chuck Hollis, Chief Strategist for VMware Storage.
This week we discuss...
(1:15) Eddie's Wink home automation hub bricks
(7:05) Report: Tesla almost sold to Google to avoid bankruptcy in 2013
(13:00) Hacker gets knocked off a plane for teasing tweets
(18:30) GE planning tech TV show with Ron Howard
(22:24) Flashback: Leonard Nimoy pimps pagers
(22:55) Introducing Chuck Hollis - Chief Strategist, VMware Storage
(25:14) Hyperconverged head banging: VMware vs Nutanix
(33:00) Hyperconverged market dynamic today
(36:40) EMC World and VMworld teasers
Listen with the Reg player below, or download here.
Podcast Subscriber Links
Subscribe through iTunes
Subscribe through Google
Subscribe through Stitcher
Feed URL for other podcast tools – Juice, Zune, et cetera: http://nekkidtech.libsyn.com/rss
Sponsored: Minds Mastering Machines - Call for papers now open