Mono Magic: Photography, Breaking Bad style
Snap up a bargain with film cameras and a bit of DIY
Colour me bad
If you do want prints from a few select images, again you can order those online from a variety of places if you want colour.
You can of course send a black and white image to a colour print service, but if you want the real thing, Ilford Labs will do prints up to 50x50 inches on black and white photographic paper, from either negatives or high resolution scans. I've had a few of these done myself, and the results can be excellent.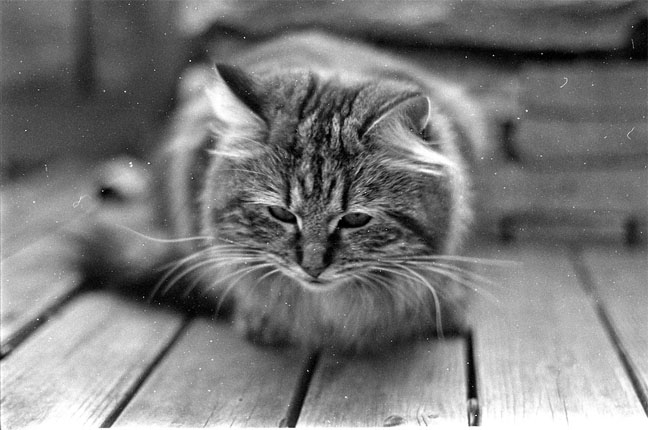 This kitten was developed using a mixture of Nescafé and soda crystals (not the actual kitten)
You can, of course, learn how to make your own prints from negatives. These days, it's not unusual to see enlargers going for ridiculously low prices on eBay, but you'll need to set up a proper darkroom to do it, or find one nearby. Paterson still make enlargers and a range of chemicals, so if you fancy a one-stop-shop it's worth checking out.
You'll need the enlarger, a timer, safelights, trays and so on. If you want to make things as painless as possible, an exposure meter is handy, and those too can be tracked down online. Without one, you can simply make test exposures – again the Ilford site has a handy tutorial.
Harman, owner of Ilford, has a site called Local Darkroom to help you track one down. Many community darkrooms also offer courses, too.
Frankly though, unless you're creating prints regularly, scanning your negatives is probably the best solution for most people.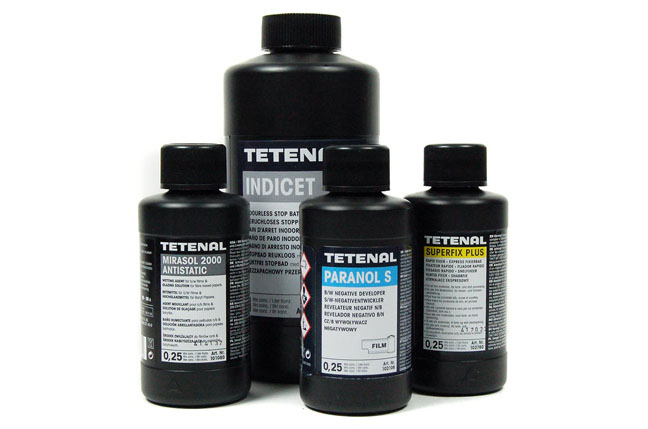 This pack of chemicals contains everything you need to get started, for under £30