HDS makes its move beyond storage with telco data analyser
Code from Tokyo Stock Exchange used for real time network monitoring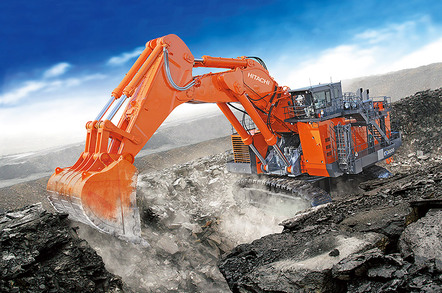 MWC 2015 Hitachi Data Systems (HDS) has taken big step away from storage by releasing a realtime telco traffic monitor.
Hitachi has, of late, woken up to the fact that its heavy industry arms – the group makes trains, mining and construction equipment, power generation kit and much more – emit just the kind of information that Big Data admirers now regard as worthy of capture and analysis. The company's also figured out that its IT arm, which makes servers and storage, might be just the outfit to productise the things it does for other customers.
Which is just what it's now done for the first time in the form of a new offering called "Live Insight for Telecom". The package includes code written to help the Tokyo Stock Exchange operate and schedule streaming data, plus a realtime visualisation layer called "Mars".
The idea is that telco network operations centres can't wait the few minutes the likes of Hadoop would take to run a query and instead need more-or-less-instant insight into network conditions so they can keep traffic humming. HDS reckons this new bundle can give carriers the insights they need so that, for example, crowds inside stadia aren't left cursing their carriers during traffic spikes.
HDS says Live Insight is the first time it's led development and sales of a bundled group of Hitachi assets. The group's grand plan suggests it won't be the last.
HDS announced Live Insight at Mobile World Congress, where fellow enterprise specialist Equinix announced it has put Cisco's tail-F to work Cisco, to provide multi- vendor service orchestration and network automation solutions. Using Tail-F in this role will enhance the powers of Equinix's Cloud Exchange, which brokers connectivity among several public cloud operators. ®
Sponsored: Minds Mastering Machines - Call for papers now open