Microsoft cuts Facebook Messenger, Google Talk from Outlook.com
Skype, anybody?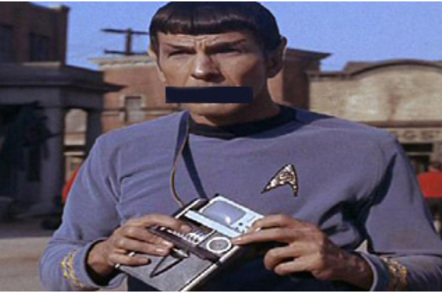 Microsoft is doubling down on Skype by killing integration with Google Talk and Facebook Messenger in Outlook.com.
The software giant has begun emailing Outlook.com users, saying it is discontinuing support for Google and Facebook's chat apps in its free email service within the "next couple of weeks".
Microsoft blamed Mountain View for its decision to kill Google Talk.
The company cited Google's move to Hangouts – which replaces Google Talk and doesn't support the extensible messaging and presence protocol (XMPP), an open-source protocol used in Jabber.
Hangouts uses a proprietary Google protocol instead.
Outlook.com user Chris Lindhartsen tweeted the alert here:
"Due to Google's decision to discontinue the chat protocol used by the Google Talk platform, we can no longer provide Google chat in Outlook.com," Microsoft said.
"We understand that this may disappoint some of our customers, but we hope that you'll try Skype for Outlook."
No reason was provided for dumping Facebook, even though it can use XMPP.
Microsoft continued: "We are confident that Skype for Outlook.com provides the best experience for chatting and making voice or video calls." ®