iHump? Apple buys Camel Audio – report
Edinburgh-based firm quietly changes office to Cupertino's Blighty HQ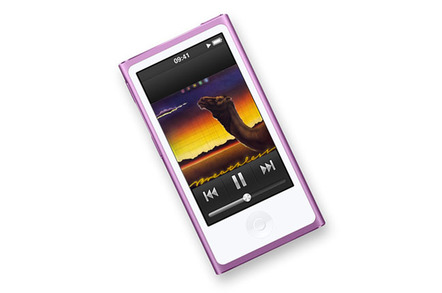 Apple appears to have scooped up British music software specialist Camel Audio Ltd.
As spotted by MacRumors, the outfit's UK address recently changed to 100 New Bridge Street, London, which just so happens to be Apple's registered office in Blighty.
A filing (PDF) with Companies' House confirmed the new home of Camel Audio. Meanwhile, the firm's website has been stripped bare, presumably in anticipation of an announcement about the apparent takeover.
Camel Audio was founded in 2000 by Ben Gillett. The company previously bragged about its "award-winning ... professional audio products", such as Alchemy Synth, Sound Libraries and CamelPhat multi-effects.
In January this year, Camel Audio told its customers:
We would like to thank you for the support we've received over the years in our efforts to create instruments and effects plug-ins and sound libraries.

Camel Audio's plug-ins, Alchemy Mobile IAPs and sound libraries are no longer available for purchase. We will continue to provide downloads of your previous purchases and email support until July 7, 2015.
Neither Camel Audio nor Apple had responded to The Register's request for comment at time of publication. ®