Annodata consumes print services minnow STS
More acquisitions to come? You bet, says chairman St Quinton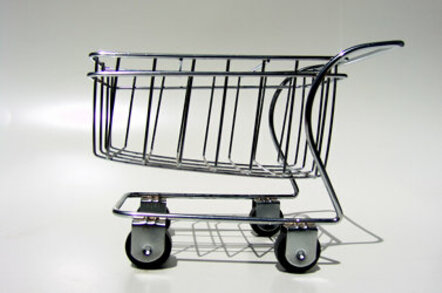 Hertfordshire-based Annodata has plucked print services minnow STS Ltd from relative obscurity to bolt onto its own division that operates in the same field.
The buy fills a gap in the portfolio, namely large format specialised printing, adds nearly £3m in annual revenues and a customer base including William Hill, and several local papers.
As a result of the buy, Annodata's Leeds office will close and staff are to be relocated to STS's headquarters in Wetherby. STS managing director Peter Langstaff will "remain in situ".
This is the second acquisition made by Annodata chairman Martin St Quinton - he joined in summer 2013 - who oversaw the buy of Keltec in November, with more are to come.
"Over the next twelve months we will look to make further strategic acquisitions like the Keltec deal last year to expand our product portfolio and tuck-in acquisitions like STS," he said.
St Quinton, as many will remember, was the long serving CEO at Azzurri, who oversaw multiple acquisitions during his time on board. The business has struggled with integration problems and debts, until its banking syndicate of backers wrote off £282m.
Annodata was quick to point out it remains debt free and has sales on course to reach £80m.
In the year to June '13, Annodata turned over £48m in sales, down from £57m in the prior year and reported profit of £394k. Keltec achieved revenues of £13.95m in calendar '13. STS filled abbreviated accounts.
The price paid for STS was not revealed but the deal was "entirely funded" by existing cash reserves, the companies said. ®
Sponsored: Minds Mastering Machines - Call for papers now open