Industry research claims over half of internet users open to new domains
Google has yet to kill off the domain name system, survey finds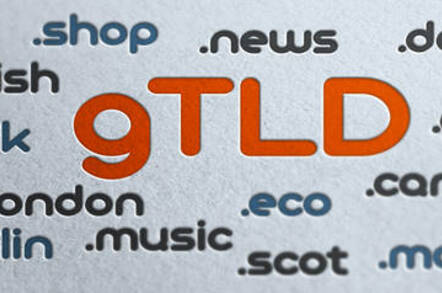 A survey by industry group, the Domain Name Association (DNA), shows that people are open to the idea of new internet extensions, with more than half of respondents expressing a preference for new names.
More than 5,000 users in 10 countries took part in the survey, whose broad methodology was also published [PDF] to build credibility in the results. They are less optimistic than the industry would hope, but also show that consumers are ready to embrace new internet names - once they've heard about them.
Broadly, the survey tested attitudes toward new names - of which more than 500 have now gone live in the past six months, with a further 500 expected in the next six months. These new extensions were tested alongside existing domains such as dot-com or country-code endings like Australia's dot-au or the UK's dot-uk.
But before the survey got to the issue of attitudes between domains, it looked at whether people used domains at all. A common argument these days is that everyone just uses Google to find information online anyway and so domains are irrelevant (an argument that ignores Google's own huge dependence on the domain name system to find relevant content).
The survey found that while more people prefer using search engines to typing in domains to a browser's address bar, a huge percentage of user still go the manual typing route part of the time: 85 per cent of these questioned.
Domain names are still relevant within search results, the survey found, with the vast majority of people checking out what address Google was leading them to before they clicked.
When it came to actual domain names however, people were surprisingly open to new extensions, especially in non-Western markets. Domain endings that provided an inherent meaningful description such as dot-secure or dot-bike were especially popular compared to the more generic domains we have all grown used to.
According to the DNA: "Nearly 60 per cent of respondents voiced a preference for more domain name and domain-name extension options, and the fastest-growing Internet markets show the greatest interest in expanding domain name options: e.g., 75% in India, 69% in China."

Respondents were asked which websites they would prefer to head to
According to its executive director, a former senior VP at domain overseer ICANN, Kurt Pritz: "Our survey results show that Internet users still employ domain names widely, voice a preference for more domain name and domain-name extension options, and 'get it' when it comes to the possibilities."
The results point to a "bright future" for the hundreds of new extensions, Pritz said. Which is probably just as well since the first six months of new domains has seen very disappointing levels of registration, pulling down share prices and forcing financial re-evaluations at both ICANN and the dozens of companies that paid hundreds of thousands of dollars for the chance to sell domains under new names.
You can read a 22-page report on the survey at the DNA's website. ®