Veeam proclaims VICTORY in Symantec patent spat
Upstart cleared of pinching IP, claims $1bn sales barrier breached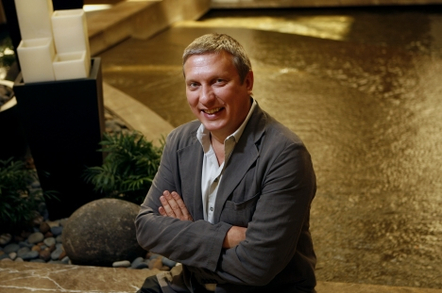 Virtualisation management outfit Veeam is claiming twin victories today.
One is notional: the company reported its full 2014 results today and proudly proclaimed that it has hauled a billion dollars through its doors since opening them for business in 2007. $288m of that haul landed during FY 2014, in the form of new licence bookings. Another $101m of renewals also lobbed into the In tray during the same period.
Veeam's privately-held so it doesn't need to tell us much more than that, although officials have often said the company is profitable. But it is allowed to crow when it wants to, and that's just what it is doing after seeing off Symantec in a patent infringement case.
The two companies have been going at it for a couple of years now over three patents, nos. 7,093,086, 6,931,558 and 7,191,299 covering disaster recovery, restoration after network failures and replication respectively. The pair have also disputed patent 7,254,682, regarding snapshotting.
Veeam's now claiming that Symantec's walked away from its remaining claims to the patents, after losing earlier rounds of litigation.
CEO Ratmir Timashev (pictured at top) reckons this is a big deal that shows Veeam is playing with the big boys now, or at least isn't afraid to step into the legal or technology ring against anyone. Timashev also feels Veeam remains on target to hit a billion-dollar annual run rate by 2018. ®
Sponsored: Learn how to transform your data into a strategic asset for your business by using the cloud to accelerate innovation with NetApp