Speaking in Tech: Uber and Google on the road to DRIVER-FREE cars
Any thetans going spare? Call the Scientologists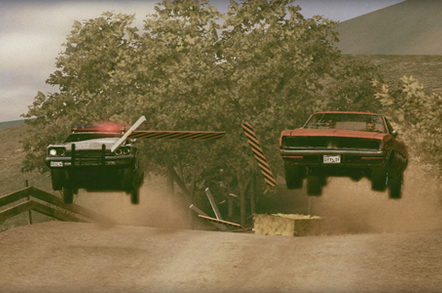 Podcast

Hosted by Greg Knieriemen and Sarah Vela. Ed Saipetch is taking a well-earned break, so it's just the gruesome twosome this week.
This week Sarah and Greg are talking about Uber and Google stepping on each other's expanding, far-reaching and ultimately driverless toes.
Meanwhile, will there ever come a time when a robot can cook as well as a human? Well, maybe if they watch enough YouTube videos and keep on learning - and avoid clicking on cat clips.
And is the expansion of city-wide broadband internet access across the US really the way to go? Is an added level of competition needed?
The special guest this week is Brian Gracely, Senior Director, Cloud and Developer Enablement, at EMC who'll chew over with the team the challenges of Open Source in the enterprises.
This week we discuss...
(1:00) Sarah live tweets the Super Bowl
(1:45) The worst Super Bowl commercial
(5:30) Funny Europeans tweeting about the Super Bowl
(6:42) Uber researching self driving cars
(9:25) ...And now Google wants to Uber
(13:00) Robots learning to cook from YouTube
(16:30) US FCC to loosen rules for municipal broadband
(21:10) The Tandy 1000
(22:30) First computers
(23:40) Gracely goes deep on Open Source at EMC
(30:55) Open Source and the enterprise
(34:30) Docker hack days
(39:30) Podcast collusion
Listen with the Reg player below, or download here. ®
Podcast Subscriber Links
Subscribe through iTunes
Subscribe through Google
Subscribe through Stitcher
Feed URL for other podcast tools – Juice, Zune, et cetera: http://nekkidtech.libsyn.com/rss
Sponsored: Minds Mastering Machines - Call for papers now open