National Lottery website goes TITSUP again
It Could Be You, but how would you know?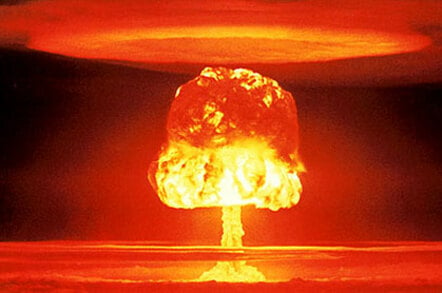 The UK National Lottery website was down and out for the second time in days this morning, indicating further plumbing work was required following last weekend's network wobble.
The site first crashed early on Sunday for roughly 18 hours due to a technical glitch that lotto operator Camelot Business Solutions told us had been discovered during routine maintenance.
This left frantic gamblers floundering as they tried to figure out how much they'd won, although the actual draw numbers are freely available on the Beeb and elsewhere.
However, the portal hit the skids again today, carrying the numbers for last weekend's draw and nothing else.
"Online services are temporarily unavailable. Sorry about that – we'll get you back in the game as soon as possible," the website states.
Early today, website tracker isitdownrightnow.com reported the site was "unavailable" and had been down for nearly four hours.
"Probably the server is overloaded, down or unreachable because of a network problem, outage or a website maintenance is in progress," it stated.
Lotto lovers took to the forum in recent days to moan about the sporadic outages, with some detailing a catalogue of disasters since last summer.
"Why is it down all the time, get some proper staff," said one.
We asked Camelot to explain itself and a spokeswoman said: "In terms of this morning's outage, it was, unfortunately, a temporary re-occurrence of what happened on Sunday.
"However, the underlying cause of the technical issue has been identified and the site is now back up ... again, we would like to thank our online players for their patience." ®
Sponsored: Minds Mastering Machines - Call for papers now open