Disney, McLaren and National Rail walk into bar: Barkeep, make me a Wearable
You tryin' to be a smartwatch, pal?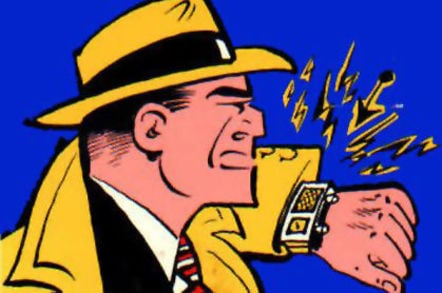 A £210,000 fund has been put up by Innovate UK to promote development of wearable tech and big name companies have jumped at the chance to be associated with the coolest thing since "apps" and "cloud" became passé.
Innovate UK is what used to be known as the Technology Strategy Board and is the governmental organisation that funds various projects to develop different aspects of technology.
For the wearables competition, Innovate UK has pass the sponsorship tin around and bagged McLaren and Loughborough University, Disney, glh Hotels, Amey and National Rail, Atos and Queen Mary University London.
The prize fund is divided into six categories, each of which gets £35,000 – also known as not enough to do anything meaningful in terms of hardware, particularly given the quite lofty goals for the project.
McLaren and Loughborough are sponsoring the "Sensor technology and tracking performance challenge", and are looking to work with a company which will "Bring together sport and wearable technology, to enhance the comfort, safety and performance of users".
glh Hotels – which owns the Clermont, Amba, Thistle and Every brands – wants some tech that "focuses on improving the guest experience and/or efficiency of staff, through wearables". The company promises to turn staff and customers into guinea pigs for the project, oh sorry "a unique 'living laboratory' in one or more of [their] flagship hotels across London".
Atos, which has a large healthcare division, has sponsored the "Unlocking accessibility through wearables" challenge. The brief says it "[s]eeks an elegant solution that harnesses the potential of wearable technologies to improve digital accessibility among those with cognitive and/or physical disabilities".
Predictably, Wearables for Kids is what Disney wants to do, while infrastructure support company Amey and its client Network Rail are sponsoring the challenge called "Reacting to the local environment", which has an emphasis on safety, and Queen Mary University London is looking for something on "Plug-and-play for textile wearables".
Which all sounds like someone need to build an NFC wristband with an associated app. There are meetings about the competition on 28 Jan in London and the following day in Manchester.
The deadline for applications is 10 March. ®