OK Google, do I have CANCER?
Company talks up pill that would spot developing tumors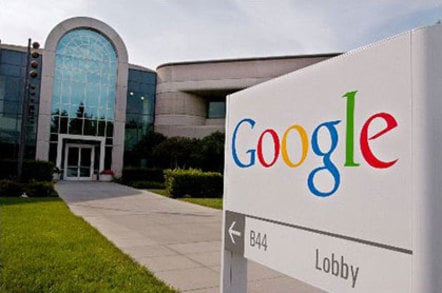 Google says it is looking to develop a pill that could help detect the early stages of cancer or heart disease.
A researcher with the company's Google X project said that the Chocolate Factory's skunkworks is examining how nanoparticles could be used to detect the two potentially fatal illnesses before they get too serious.
Andrew Conrad, head of life sciences for Google X, said at a Wall Street Journal conference that the company was looking to put the nanoparticles into a pill and then, using magnets, obtain information about the health of a patient.
"Nanoparticles are the nexus between biology and engineering, so we can make these nanoparticles behave in ways we want them to do," Conrad said.
"You swallow a pill with the nanoparticles and they're decorated with antibodies or molecules that detect other molecules."
Conrad believes that the nanoparticles could then be attracted via magnets in a wearable device or other implement, which could then gather data on possible health risks such as plaque build-up in arteries or the early stages of cancerous tumor growth.
This isn't Google's first foray into biology with its X research program. Earlier this year the company showed off a set of experimental contact lenses which could monitor blood sugar levels for diabetics.
The company is also among the biggest backers of wearable devices with its Android and Glass platforms, though the company has backed off the latter a bit in recent months after a spell of bad publicity. ®