Avnet CEO: enterprise tech spending on the turn in fiscal Q1
But let's not discuss those slippery PC components sales within TS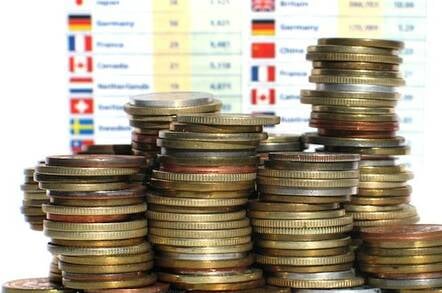 A dark cloud hanging above Avnet's Asian and EMEA computing components biz cast a shadow over the relatively decent start to fiscal '15 for the Technology Solutions division.
The enterprise tech bellwether reported sales of $2.46bn for the quarter ended September, up 2.4 per cent on an organic basis versus the same period a year ago.
CEO Rick Hamada told financial analysts that software, security, networking and services lifted the Americas business by 11.2 per cent to $1.433bn but this could not be replicated in other regions.
In EMEA and Asia turnover declined 5.8 per cent (in constant currency) and 15.3 per cent respectively to $672.9m and $359.5m.
"Continuing weaker than expected sales in our computing components business offset mid-single digit growth in our core enterprise distribution business," said Hamada.
PC and server components in TS account for around eight to ten per cent of divisional revenues, and include processors, memory and hard disk drives.
"It's certainly been more volatile than the core enterprise business over the last couple of quarters, [and it] may continue that way for the next couple at least," said Hamada.
The CEO claimed certain "supplier relationships" are "in transition" which are "also causing some disruption to the overall expectations here".
But Hamada told analysts:
"Count on our disciplined approach to portfolio management to be the primary tool set and strategy we employ to make sure that whatever we're allocating our resources to has an appropriate return".
Operating income for TS fell 0.3 per cent year-on-year to $62.4m, the distributor confirmed.
Elsewhere in the group, Avnet's industrial electronics components unit EM grew 7.8 per cent to $4.37bn, and reported an operating profit of $202.7m, rebounding 15.3 per cent on a year ago. ®