Apple, GT in SECRET SAPPHIRE peaceable parting PACT
GT to sell off factory, repay Cupertino loans if deal is approved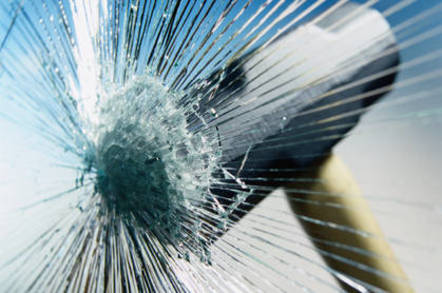 Apple and GT Advanced Technologies, the materials company that was once slated to provide scratchproof sapphire glass for iPhones and other Apple products, have agreed to an "amicable parting of the ways," according to sources with knowledge of GT's bankruptcy litigation.
The Wall Street Journal reports that Apple and GT will jointly file a revised explanation for GT's sudden bankruptcy, but that the true nature of the breakdown of the two companies' partnership will remain a secret.
GT filed for Chapter 11 bankruptcy protection in early October, following what has been rumored to be a dispute with Cupertino over the quality of the sapphire glass GT was producing.
Few details have emerged as to just what went wrong between the two companies, but GT eventually said that in addition to declaring bankruptcy, it would lay off 890 workers and close two sapphire manufacturing plants that were no longer viable without support from Apple.
One such factory located in Mesa, Arizona was constructed with at least $350m in loans from Cupertino, but the firm reportedly withheld an additional $139m payment, sending GT's finances into a tailspin.
GT had asked the bankruptcy court to let it pull out of a number of confidentiality agreements with Apple that would prevent it from discussing its sapphire production operations in detail, stymieing its bankruptcy proceedings. Lawyers for GT have said that the agreements could allow notoriously secretive Apple to charge it as much as $50m for each violation.
On Tuesday, an attorney representing GT told the WSJ that the firm has now reached a proposed agreement with Apple whereby it would be allowed sell off the Mesa facility and return the money to Cupertino, without disclosing any further information about the companies' relationship.
Because most of the documents in the case have been filed under seal, however, no further details have emerged. If the settlement is approved, GT reportedly plans to have its original filings struck from the court record, meaning shareholders and the public may never know the full story of what went wrong. ®