OMG, we're gonna be invaded by NEXUS 6 replicants – no, wait. It's just a rumored phablet
Google mobe set to follow iPhone 6+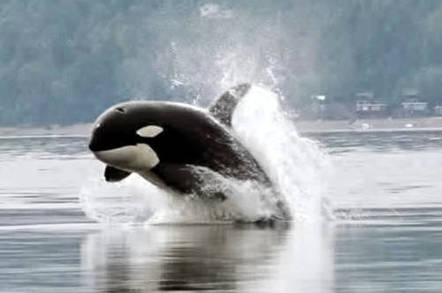 Google is reportedly planning to get into the phablet market with a 5.9-inch handset code named Shamu: the device is expected to emerge later this month, and the Android operating system will be updated to support it.
Two sources familiar with the matter told The Wall Street Journal that the new handset will be manufactured by Motorola and sold as part of Google's Nexus brand. Google already has the Nexus 7 and 10 tablets, and the Nexus 5 smartphone, which raises the interesting possibility that Blade Runner fans could at last have a non-homicidal Nexus 6 of their own.
Google doesn't have a phablet handset yet, but rumors have been circulating for some time that the Chocolate Factory has had one in development. Last month's launch of the 5.5-inch Apple iPhone 6+ mobe may have provided an extra impetus to development efforts.
"If Android doesn't have something at that size there will be a hole in their portfolio," said Ankit Jain, CEO of mobile startup Quettra and a former Google employee. "Google doesn't want to make the same mistake that Apple made over the last few years by missing out on the demand for larger phones."
One of the WSJ's sources said the phablet would be priced at the low end of the scale and well below the cost of Apple's biggest handset. That would fit in with Google's policy of making the Nexus range as cheap as possible.
The Google phablet rumors gained more ground after a screenshot purporting to show benchmarking stats for the Shamu device were posted on Twitter. The screenshot shows the device, should it exist, is powered by 2.65GHz Qualcomm Snapdragon 805 processor with 3GB of RAM and running a 5.0 version of Android.
Such a screengrab would be easy enough to fake, and the Twitter user who sent it out describes himself as a "total internet ninja," which doesn't inspire confidence in its veracity. On the other hand, said ninja is based in Overland Park, Kansas, which is the hometown of Sprint Telecommunications.
Google told El Reg that it doesn't comment on rumors and speculation. ®
Sponsored: Minds Mastering Machines - Call for papers now open