Weekend reads: Tales of Madchester in Chapter and Verse plus Shark and Ring of Steel
New Order guitarist's kiss 'n' tell and Will Self waxes lyrical
Chapter and Verse
Bernard Sumner is a founder member of the iconic Manchester groups: Joy Division and New Order. Already the subject of an unofficial biography: Confusion by David Nolan, Sumner has now published his own story.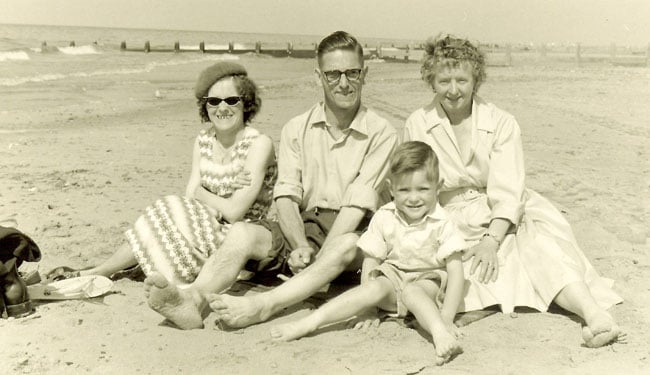 Formative years: Bernard Sumner as a child with family
Sumner describes his unorthodox upbringing in Salford warmly and without self-pity. He never knew who his father was, his mother was disabled and confined to a wheelchair, his grandmother blinded in a botched operation for glaucoma and his grandfather suffered a stroke.
He works hard to pass his 11-plus exams, more to escape the battering promised him at the secondary modern, than through any sense of ambition. At Salford Grammar he meets future band member, Peter Hook. He leaves school with minimum qualifications, gets a place at art college, which his parents are unable to afford, and winds up working as a gopher for the Cosgrove Hall animation company.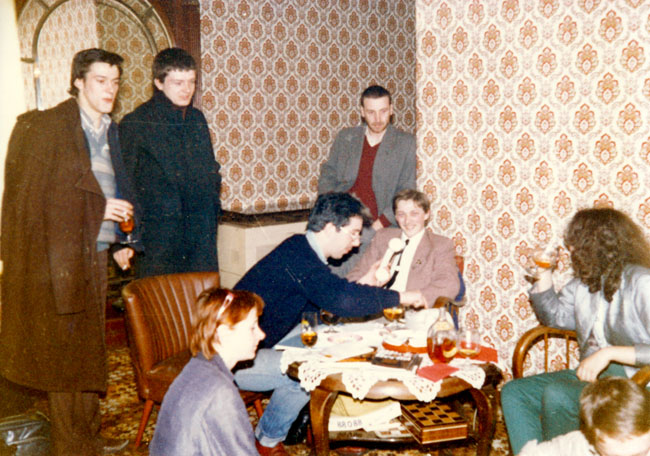 Joy Division in Berlin - Kant Kino 1980
The first Sex Pistols gig at the Lower Free Trade Hall, changes his life. He goes home, picks up the guitar, which has been gathering dust in a corner, and starts playing with Hook on bass. After a few false starts, a couple of adverts in music shop windows manage to recruit two Macclesfield lads: Ian Curtis and Steve Morris. Joy Division are born.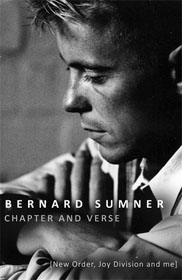 Bernard Sumner's childhood and the early struggles of Joy Division are well documented, but the later story of the band is told better elsewhere: in Deborah Curtis's heart-wrenching Touching From A Distance or Peter Hook's Unknown Pleasures.
Hook's and Sumner's reactions to Ian Curtis's suicide in 1980 are very similar, they didn't read the signs or see it coming.
He recalls Curtis, who suffered from epilepsy, during the Closer sessions: "He felt as if he was being pulled into a great big whirlpool". Like Hook, Sumner also recalls the other side of Curtis as one of the lads, up for a laugh. Amazingly, neither read his lyrics for Closer until after his death.
The early struggles of New Order to define a new sound are recounted. Technology and the US club scene are their saviours and they had a string of indie dance hits throughout the 1980s. There are a few moments of culture clash which are amusing: "Quincy came over from LA, and we took him to Knutsford!"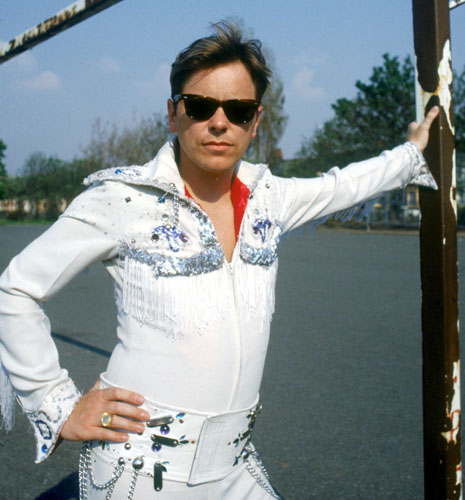 Sumner, New Order 5 May, 1990. Photo ©Kevin Cummins/Idols
His label Factory Records opened the legendary club The Hacienda in 1982, but it is years before it becomes popular and just seems to consume New Order's royalties. After riding the crest of the acid house boom of the late 1980s, it falls victim to gangsters and is closed temporarily then permanently in the 1990s. Sumner recalls many epic tales of hedonism, but it all eventually catches up with him.
The latter part of the book is less interesting, being taken up by typical rock star name drops and fall outs, particularly the one with Peter Hook, which led to the bassist leaving New Order - a still rancorous subject. A curious and somewhat spooky appendix contains a transcription of Sumner hypnotising Ian Curtis and him regressing through past lives.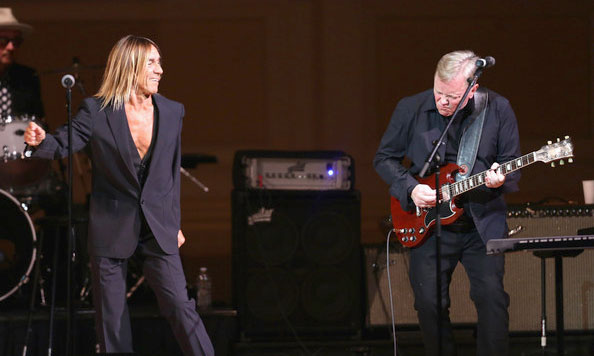 Sumner with Iggy Pop performing for the Tibet House Benefit Concert
As an autobiography, Chapter and Verse is a fascinating tale, though it becomes less so after 1989 when it turns into a bit of an exotic itinerary, a list of celebrity collaborators, and a roll call of the dead.
I would recommend it to New Order fans and Joy Division completists. The Madchester years are also better described by Peter Hook in The Hacienda: How Not To Run a Club. In both his books Hook has picked the most extreme episodes and gone into more detail, and he is generally a better raconteur than Sumner. That said, it is interesting to hear another side to the story and Bernard Sumner's book is one of the better music biographies that I have read this year.

Author
Bernard Sumner
Title
Chapter and Verse
Publisher
Bantam Press
Price
£20 (Hardback)
More info
Publication web site
Sponsored: Minds Mastering Machines - Call for papers now open